Modifiers Tell the Full Story of an Advanced Beneficiary Notice
In Billing
March 19, 2015
Comments Off

on Modifiers Tell the Full Story of an Advanced Beneficiary Notice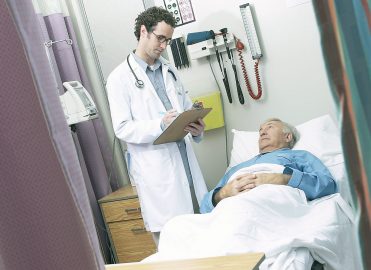 The Advanced Beneficiary Notice of Noncoverage (ABN) ABN is a written notice that a physician, provider, or supplier gives to a Medicare beneficiary before items or services are furnished when the provider believes that Medicare will not pay for some or all of the items or services. You can download the current version of the ABN and instructions from the Centers for Medicare & Medicaid Services' (CMS) website.
There are four common modifiers that can be appended to the procedures that may be denied. Depending on the service provided and specific circumstances, the modifier can be either required by Medicare or voluntarily appended.
The first two modifiers are applied when Medicare is expected to deny the service or item as not reasonable and necessary.
GA: Waiver of liability statement (ABN) issued as required by payer policy, individual case

GA is used to report that a required ABN was issued for a service and is on file.
Medicare systems will automatically deny these services and assign liability to the
Because the provider obtained an ABN, he can bill the patient for this service.

GZ: Item or service expected to be denied as not reasonable and necessary

GZ indicates an ABN was not issued for this service.
Medicare will automatically deny these services and indicate the beneficiary is not responsible for payment.
Because the provider did not obtain an ABN prior to performing the service, he cannot bill the patient.
These modifiers may be used, for example, if a procedure does not meet medical necessity as determined by a Medicare Local Coverage Determination (LCD) or National Coverage Determination (NCD).
The remaining two modifiers may be appended for items or services statutorily excluded from the Medicare program. Here, the use of an ABN is optional, but provides proof the beneficiary understands he will be liable for payment for these services.
GX: Notice of liability issued, voluntary under payer policy

GX is used to report that a voluntary ABN was issued for a service that is statutorily excluded from Medicare reimbursement.
Medicare will reject non-covered services appended with GX and assign liability to the beneficiary
GY: Item or service statutorily excluded or does not meet the definition of any Medicare benefit

GY is used when Medicare excludes a service and an ABN was not issued to the beneficiary.
Medicare will deny these claims and the beneficiary will be liable.
Examples of appropriate use include cosmetic surgery and determination of refractive state for the purpose of prescribing eyeglasses. Modifiers GX and GY are informational only. When using either modifier, the provider can bill the beneficiary.
Latest posts by John Verhovshek
(see all)