Sepsis Sets Off Coding Bias Alarm
In AAPC News
March 19, 2015
Comments Off

on Sepsis Sets Off Coding Bias Alarm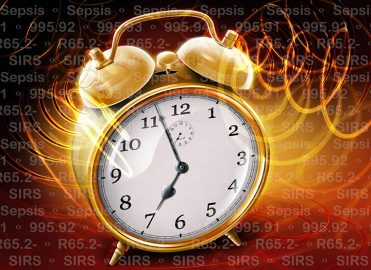 Robert S. Gold, MD, wrote a letter (Sepsis Letter) to Medical Classification Administrator Donna Pickett, MPH, RHIA, of National Center for Health Statistics explaining that when the 995.9x code set came out with directions for use, "the sequencing and the reporting in the Official Coding Guidelines for ICD-9-CM and in AHA's Coding Clinic, the incidence of 'sepsis' DRGs reported in the United States rose from 310,000 per year to 750,000 cases per year." This change cost Medicare anywhere from 1.5 to 3.7 billion dollars in 2005 of additional reimbursements.
Vice President AAPC ICD-10 Development and Training Rhonda Buckholtz, CPC, CPMA, CPC-I, CHPSE CENTC, COBGC, CPEDC, CGSC, brought up the question, "Are healthcare dollars being misspent on diagnostic conditions because of the ICD-9 coding system?" According to Gold, with support of physician experts in the field: Yes! In his letter, he mentions the following areas as the source of sepsis upcoding and pleads for changes to the definitions and guidance, as outlined:
995.91 and 995.92 should be defined as Sepsis and Severe sepsis.
Systemic inflammatory response syndrome (SIRS) should be noted as integral to infectious processes and may be utilized as a screening tool by the physicians caring for patients to identify patients at possible risk.
SIRS due to noninfectious processes (995.93 Systemic inflammatory response syndrome due to noninfectious process without acute organ dysfunction and 995.94 Systemic inflammatory response syndrome due to noninfectious process with acute organ dysfunction) should still be useful, as the criteria are not integral to these conditions.
Gold's main concern, according to the letter:
The United States is in a crunch monetarily and Medicare and Medicaid as well as all of the other payers for healthcare delivery are under the gun to stay viable. When the rules are wrong, CMS will be hurt as well as all of the rest of us who pay for healthcare. The statistics in the United States are wrong and that is hurting the statistics in the world.
Gold says he has been fighting "this battle" since 2005. "The issue in ICD-9 cost the Medicare program in this country over 7 billion dollars a year since 2006 for people who did not have sepsis — that's $70 billion thrown away 2004-2014," he told AAPC.
Will ICD-10 Fix This?
AAPC's ICD-10 Development and Training were hoping ICD-10's implementation would change the issues with upcoding. After reviewing the codes, Gold suggested, "We cannot have Coding Clinic or Official Guidelines for ICD-10 even mention SIRS due to infection as being coded to A41.9 Sepsis, unspecified organism. Currently, it's not there (thank goodness)."
AAPC's Director of ICD-10 Development and Training Betty Hovey, COC, CPC, CPB, CPMA, CPC-I, CPCD, pointed out, however, "The verbiage under subcategory R65.2- Severe sepsis should be deleted that lists 'Systemic inflammatory response syndrome due to infectious process with acute organ dysfunction.'"
The best recourse for changing the coding verbiage is getting the word out and explaining the coding and reimbursement inaccuracies. Buckholtz says, "We are working with Dr. Gold, on this one. We can't help fix it, but we can bring it to light for the industry to see."
For more information in regards to reporting concerns, read these articles:
Medscape Multispecialty, "Coding Bias and the Sepsis and Pneumonia Fruit Salad"  (Andrew F. Shorr, MD, MPH, June 13, 2012)
For the Record, "Toxic Mix — Coding for Sepsis and SIRS" (Robert S. Gold, MD, August 3, 2009)
California Watch, "Prime's infection rate leads to fraudulent billing concerns" (Lance Williams and Christina Jewett, October 11, 2010)
Latest posts by Michelle Dick
(see all)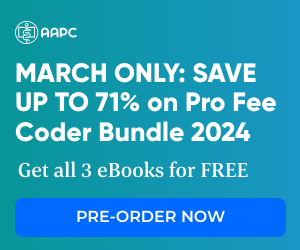 No Responses to "Sepsis Sets Off Coding Bias Alarm"