So What IS Congress' SGR Proposal?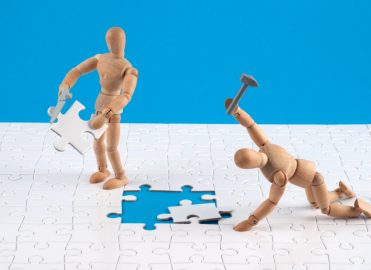 Approved by the United States House of Representatives March 26, the long-sought repeal of the Sustainable Growth Rate (SGR) formula may come to fruition this year, thanks to bi-partisan and bi-chamber support and President Obama's endorsement. For providers and their staffs used to the volatile on-again, off-again SGR process, the primary question is: What now?
Originally developed to facilitate a budget-neutral Medicare program, the SGR required providers, among other things, to face annual cuts based on costs and utilization. Sometimes the cuts were minimal, but for many specialties, draconian cuts of up to a fourth or third of Medicare payment presented a real threat. That's when the "doc fix," an often last minute Congressional reprieve, became standard operating procedure.
Quality, Efficient Care Is Key
Say good bye to the Medicare Physician Fee Schedule (MPFS) fee-for-service (FFS) system as we know it. The new House and Senate bills seeks to revamp the fee for service program on which the SGR is based, and it also seeks to stabilize Medicare reimbursement while remaining budget-neutral.
To do so, Congress plans to model commercial payers' payment systems by establishing a period of predictable statutorily defined rates; empower providers to determine quality and efficiency measures; reward providers who deliver high-quality and efficient care; require the Centers for Medicare & Medicaid Services (CMS) to provide feedback; offer providers options for reimbursement; and include providers in evaluation and improvement of the efforts.
The proposal suggests a unified Merit-based Incentive Payment System (MIPS) consolidating three existing incentive programs focusing on quality of care, resources use, and electronic health record (EHR) into a single effort. MIPS will provide financial incentives for providers who participate in tests of alternative payment models (APM). Providers can look forward to new lists of quality measures annually and receive composite performance scores of 0-100 based on performance in each of the categories.
Under the proposed law, providers will participate in development of the measures and the Secretary of Health and Human Services (HHS) will solicit comments through specialty-appropriate peer-reviewed journals. Each measure will address the following quality domains: clinical care, safety, care coordination, patient and caregiver experience, and population health and prevention.
Stabilizing Payment
If passed in its present form, providers will receive an annual update of 0.5 percent for years 2015-2019. Rates set through 2019 will be maintained through 2025, with opportunities for pay adjustments through MIPS. Beginning 2026, providers who participating in APMs would receive updates of .75 percent, while others receive updates of 0.25 percent.
Current statutory incentive program penalties end in 2018. They include penalties for failing to report PQRS, and a 3 percent penalty for failure to meet EHR meaningful use (MU) requirements. However, the penalty for failure to incorporate MU will cost 5 percent, beginning 2018.
The bill says physicians, dentists and dental surgeons, podiatrists, optometrists, chiropractors, physician assistants, nurse practitioners, clinical nurse specialists, and certified registered nurse anesthetists will participate MIPS starting in 2019. Other Medicare providers will be included in 2021 if enough data is available.
Three-step Process
The proposal lays out three phases for implementation:
Phase 1: Repeal SGR and provide a period of predictable, statutorily-defined payment rates.
Phase 2: Reform Medicare's FFS payment system to better reflect the quality of care provided.
Phase 3: Further reform Medicare's FFS payment system to also account for the efficiency of care provided.
Congress also mandates and evaluation of the program that includes providers and requires CMS provide an annual report to Congress on the FFS payment system. Congress will solicit feedback from providers on continuing reformation and improvement.
Let's Make It Easier
Congress hopes to relieve administrative burden by providing that development and implementation of any guideline or other standard under any federal healthcare program, including Medicare, can't be used to establish the standard of care in a malpractice claim, keeping it out of liability cases. The bill also requires:
Professionals who opt-out of Medicare are automatically renewed after two years.

Opt-out characteristics will be regularly reported.

EHRs must be interoperable by 2018 and providers may not block information sharing with other EHR vendor products.

The HHS Secretary must issue a report recommending how a permanent physician-hospital gain-sharing program can best be established.

The General Accounting Office (GAO) must report on barriers to expanded use of telemedicine and remote patient monitoring.
Latest posts by Brad Ericson
(see all)