Help Your Patients Avoid Unexpected Bills For Out-of-Network Studies
April 6, 2015
Comments Off

on Help Your Patients Avoid Unexpected Bills For Out-of-Network Studies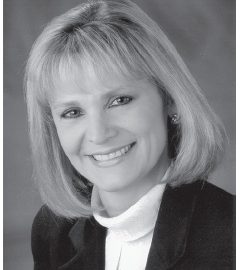 By Janice Jacobs, CPC, CPCO
There is nothing worse than getting an enormous bill for medical services that you weren't expecting, especially if you have insurance.
Recently, a patient required diagnostic lab testing by a specialist. The physician's office was very careful to inform the patient that she would not be covered by her insurance for the initial visit, and informed her of the cost of that visit, as well as the cost of subsequent visits. The patient was also advised to check with her insurance company to determine which of two labs accepted her insurance. The patient did just that, and the office wrote an order for blood work for the appropriate lab.
What was not mentioned was that there was an additional urine screening that was being done that had to be sent out of state for processing. The patient was advised of the cost to overnight the sample, but no mention was made that this was a different lab and may not be in network, per the patient's insurance. A few weeks later, the patient received an explanation of benefits stating that the lab was out of network and that the patient's responsibility was almost $3,000!
Obviously the patient was very upset; not many people are prepared for an unexpected expense of that amount. But the sadder part of the story is that the patient stated that, had she known in advance, she'd rather be sick than in debt. This is all too common in the healthcare industry, today.
We tend to think of laboratory tests as low or lower cost medical expenses in the grand scheme of healthcare expenses. In relative terms, they probably are; however, that does not mean that they are "cheap." When your patient sees all of those acronyms on a physician's order – i.e. CBC, A1C, DHEA, LDL, HDL, and so on – he or she needs to understand that these acronyms indicate a separate test that will be performed. Individual tests can run anywhere from $50 to several hundred. Lab panels that include tests commonly ordered together are performed when appropriate, but a panel does not necessarily indicate a discount; therefore, it is very important that your patients always check with their insurance to determine coverage and patient responsibility. Sometimes, simply having the testing done at an alternate lab can mean the difference between in network and out of network services, which can translate into high patient copayments.
Physician offices need to be aware of the variations between in network and out of network and be prepared to advise patients accordingly. While the rule is that the patient is ultimately responsible for understanding and researching his or her own coverage, providing the courtesy of a "heads up" to be sure to call the insurer to check on coverage will go a long way in maintaining a good relationship.
Patients tend to unjustly blame their primary care physician's office for any glitches or unforeseen problems with services ordered outside of the office. There is a sense that the primary care physician "should have known" and should not have ordered testing or prescribed medications that were not covered under the patient's plan. Obviously, that is completely unrealistic; however, in each patient's eyes, the physician office is the caregiver, and the patient depends on the physician and staff to shield him or her from any insurance headaches.
The story of the patient with the potential $3,000 copayment has a happy ending. That lab in particular has a mission statement committing that no patient will be burdened with excessive out of pocket expenses not covered by insurance, and institutes a cap on such excesses. The patient's out of pocket expense ended up being more than she expected, but it was a manageable amount that didn't prove detrimental to herself and her family. Not every story ends this well. Communication with your patients is a key part of coordination of care.
Latest posts by Janice Jacobs
(see all)