Reporting Digital Breast Tomosynthesis Mammography in 2015
In Billing
March 30, 2015
Comments Off

on Reporting Digital Breast Tomosynthesis Mammography in 2015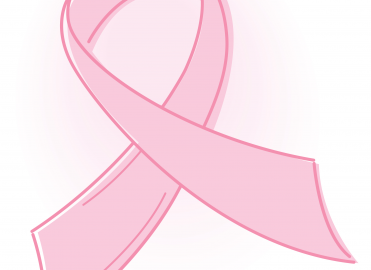 The CPT® Editorial Panel created three new codes (77061, 77062, and 77063) for 2015 to describe the physician work and practice expense associated with screening and diagnostic digital breast tomosynthesis (DBT). In the 2015 Medicare Physician Fee Schedule (MPFS) Final Rule, however, the Centers for Medicare & Medicaid Services (CMS) established a payment rate for just one of those codes: 77063 Screening digital breast tomosynthesis, bilateral.
CPT® 77063 is an add-on code and, as CMS instructs in MLN Matters® article MM8874-Revised, this service should be reported only when it is furnished in with 2D digital mammography. CMS created HCPCS Level II code G0202 Screening mammography, producing direct digital image, bilateral, all views, 2D imaging only for this purpose. Effective Jan. 1, 2015, 77063 must be reported with G0202.
Payment for 77063 will be made only when medically necessary and reported with ICD-9 code V76.11 Screening mammogram for high-risk patient or V76.12 Other screening mammogram (or when ICD-10 is effective, Z12.31 Encounter for screening mammogram for malignant neoplasm of breast).
In lieu of using the new diagnostic DBT codes 77061 Digital breast tomosynthesis; unilateral and 77062 Digital breast tomosynthesis; bilateral, CMS created add-on code G0279 Diagnostic digital breast tomosynthesis, unilateral or bilateral, to be used with the existing digital diagnostic mammography HCPCS Level II codes G0204 Diagnostic mammography, producing direct 2D digital image, bilateral, all views and G0206 Diagnostic mammography, producing direct 2D digital image, unilateral, all views.
According to the American College of Radiology (ACR®), this leaves "no means to report diagnostic DBT when it is reported separately from a full-field digital mammogram (FFDM)."
Patients are not responsible for any co-pays or deductibles associated with the new screening DBT codes, including add-on code 77063. Code G0279 relates to a diagnostic procedure; therefore, it does not follow the same policies as those established for the screening studies.
Remember: Append modifier GG Performance and payment of a screening mammography and diagnostic mammography on the same patient, same day to show the test changed from a screening test to a diagnostic test. Payers will pay for both tests.
CMS notes in the MPFS Final Rule that they will continue to pay for mammography services at the 2014 rates until they revalue all mammography services, ACR reports.
Latest posts by Renee Dustman
(see all)
No Responses to "Reporting Digital Breast Tomosynthesis Mammography in 2015"