Coverage Update for Hepatitis C Virus Screening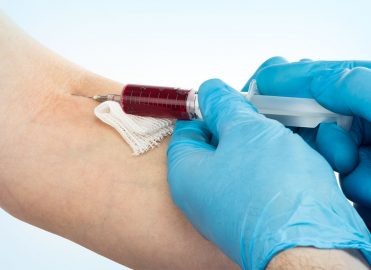 The Centers for Medicare & Medicaid Services (CMS) recently announced Medicare coverage for screening of the hepatitis C virus (HCV), in accordance with recommendations by the United States Preventive Services Task Force (USPSTF).
Effective June 2, 2014 CMS will cover screening for HCV with the appropriate U.S. Food and Drug Administration (FDA) approved/cleared laboratory tests. Tests are covered when ordered by the beneficiary's primary care physician or practitioner in a primary care setting.
Who's Eligible?
Tests must be performed by an eligible Medicare provider for adult beneficiaries who meet one of the following risk categories:
High risk for HCV infection, which is defined as persons with a current or past history of illicit injection drug use and persons who have a history of receiving a blood transfusion prior to 1992. Annual screening is covered for persons who have had continued illicit injection drug use since the prior negative screening test.
Does not meet the "high risk" definition above, but was born 1945-1965; a single, once-in-a-lifetime screening test is covered.
The determination of "high risk for HCV" is identified by the primary care physician or practitioner who assesses the patient's history, which is part of any complete medical history, typically part of an annual wellness visit, and considered in the development of a comprehensive prevention plan. The medical record should reflect the service provided.
Claims Processing Requirements
For Medicare claims with dates of service on or after June 2, 2014 report HCPCS Level II code G0472 Hepatitis C antibody screening for individual at high risk and other covered indication(s). This code won't appear in the Clinical Laboratory Fee Schedule and Integrated Outpatient Code Editor until January 2016; however, Medicare administrative contractors will apply contractor pricing to claims with dates of service June 2, 2014 through December 31, 2015 that are brought to their attention.
For patients who are at high risk initially (regardless of age), report ICD-9 code V69.8 Other problems related to lifestyle (ICD-10 code Z72.89). For illicit injection drug users, also report ICD-9 diagnosis code 304.91 Unspecified drug dependence, continuous (ICD-10 code F19.20 Other psychoactive substance abuse, uncomplicated).
As with all preventive services, beneficiary coinsurance and deductible do not apply to G0472.
Source: MLN Matters® article MM8871
Latest posts by Renee Dustman
(see all)
3 Responses to "Coverage Update for Hepatitis C Virus Screening"