Embrace Patient Complaints to Improve Your Practice
April 1, 2015
Comments Off

on Embrace Patient Complaints to Improve Your Practice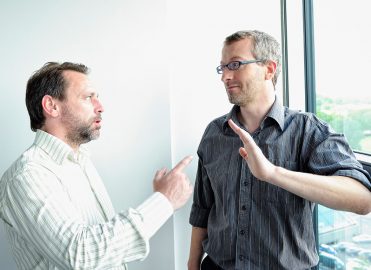 by Michelle A. Richards, CPC, CPMA
Handling patient complaints can feel like a chore, but in reality offers an opportunity to strengthen the practice and improve patient relations. An effective complaint-handling system should embrace the principles of fairness, accessibility, responsiveness, efficiency, and integration (effectively adopting new protocols, etc.). One simple model to consider when handling complaints is LAST:
Listen to the patient
Apologize for not meeting his or her expectations
Service them
Thank them
When handling complaints, be skilled and professional, at all times. Remain calm and de-escalate the situation, especially when dealing with an irate patient. If the patient is complaining in the waiting room, attempt to move him or her to a private office, so as not to disturb other patients.
Always track patient complaints. You may be surprised to find patterns, such as complaints consistently directed toward or stemming from:
the same provider
the same employee(s)
the same situation (not getting results, orders, prescriptions)
the same time of day
the same day of the week
Do not wait until you have an influx of complaints to take action. By then, it may be too late. Tracking allows you to identify and correct potential problem areas, early. The rule of thumb should be, if more than one person has complained about the same issue, a review of the process is needed.
Patients are becoming more educated, and they know how competitive healthcare has become. Having a process in place for handling complaints reassures patients that the practice is committed to resolving problems and improving processes, which builds loyalty and the efficiency of your practice.
Latest posts by Guest Contributor
(see all)