Meeting Requirements for Medical Direction of Anesthesia
In Billing
April 1, 2015
Comments Off

on Meeting Requirements for Medical Direction of Anesthesia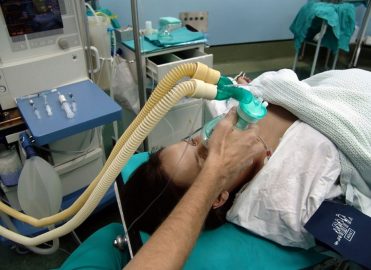 Medical direction rules apply when an anesthesiologist works with one to four other qualified providers in overlapping cases. The American Society of Anesthesiologists and Medicare have agreed on seven elements that the anesthesiologist must personally document to bill his or her medical direction services:
The anesthesiologist must personally perform an exam and evaluation prior to the anesthetic session.
The anesthesiologist must personally decide on the appropriate anesthetic for the procedure (e.g., general anesthesia, regional block, monitored anesthesia care (MAC), etc.), and must document that decision.
The anesthesiologist must be in the room and must participate in induction and emergence where those are elements of the service provided.
A qualified individual must perform any procedures in the anesthesia plan that the anesthesiologist does not perform him- or herself.
Although it is not necessary for the anesthesiologist to be in the room for the entire case, he or she must provide appropriate monitoring throughout the case.
The anesthesiologist must remain physically present for all key and critical portions of the procedure, and be available for immediate diagnosis and treatment of emergencies.
The anesthesiologist remains responsible for the patient until the care of the patient is transferred to another caregiver. The anesthesiologist should document any services performed during post-anesthesia time, especially if the patient requires more care due to adverse reactions.
The sixth rule, above, seems to trip up anesthesiologists, most often. If the physician leaves the immediate area of the operating suite for other than short durations, or devotes extensive time to an emergency case or is otherwise not available to respond to the immediate needs of the surgical patients, the physician's services to the surgical patients are supervisory in nature and are not billable as Medical Direction. There are a limited number of services that can be performed without breaking the medical direction rule to remain present and available during the case, including:
Address an emergency of short duration in the immediate area
Administer an epidural or caudal anesthetic to ease labor pain
Periodically (rather than continuously) monitor an obstetrical patient
Receive patients entering the operating suite for the next surgery
Check on or discharge patients in the recovery room
Handle scheduling matters
Latest posts by John Verhovshek
(see all)