VAD Interrogation and Programming
In Coding
April 1, 2015
Comments Off

on VAD Interrogation and Programming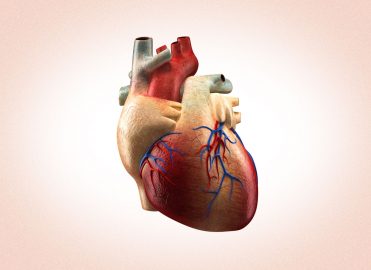 Patients with a previously implanted ventricular assist device (VAD) require periodic interrogation of the device, as reported with 93750 Interrogation of ventricular assist device (VAD), in person, with physician analysis of device parameters (e.g. drivelines, alarms, power surges), review of device function (e.g. flow and volume status, septum status, recovery), with programming, if performed, and report. This code includes the physician analysis, review, and report. It also includes device programming, if performed.
Code 93750 is NOT reported with any of the surgical implantation codes (33975, 33976, 33979, 33981-33983), but typically is reported with an E/M visit. VAD management is considered to be a diagnostic service, which must be performed in person, and includes a face-to-face assessment of all device functions. Components that must be evaluated include:
Device parameters (e.g., alarms, drivelines, clots, infection, overall assessment of augmenting cardiac output, and power surges)
A review of the device function (flow/volume status, septum status, and recovery)
All of the above must be stated in detail, either in its own procedure note (if management is part of the daily rounding) entry or in its own paragraph (separate from the rounding note, if performed during rounding). Adjustments may not be needed each day, but each entry must support assessing the potential need.
A patient on VAD often has numerous issues being managed: One such scenario is where a patient remains on VAD but has failure to thrive (FTT) along with acute on chronic CHF and is awaiting transplant. When this occurs, you may bill an E/M with modifier 25 Significant, separately identifiable evaluation and management service by the same physician or other qualified health care professional on the same day of the procedure or other service and report 93750 with cardiomyopathy (425.4) and VAD status (V43.21).
If the VAD management documentation is limited, report only an E/M service. For example, a patient may remain on the ICU who continues to use the VAD device. If the patient has been an in-patient for some time, the note may state, "The VAD setting remain appropriate and unchanged." With such limited documentation, do not report 93750; instead, claim only subsequent critical care or the subsequent in-patient level of service.
Latest posts by John Verhovshek
(see all)
No Responses to "VAD Interrogation and Programming"