Practicing Medicine on the Brink of Reform
In AAPC News
April 2, 2015
Comments Off

on Practicing Medicine on the Brink of Reform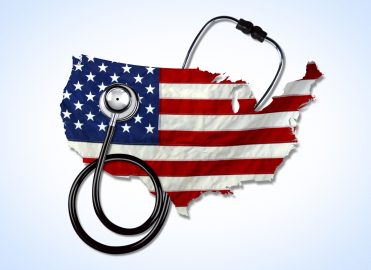 It was no joke yesterday, when the latest sustainable growth rate (SGR) payment patch expired. All the healthcare industry can do now is wait for Congress to reconvene and, hopefully, pass payment reform legislation that will spare them a 21 percent pay cut.
The Centers for Medicare & Medicaid Services (CMS) offered some relief in a MLN Connects® Provider eNews it released, March 24, reminding providers that claims processing protocol will buy them some time:
The negative update of 21% under current law for the Medicare Physician Fee Schedule is scheduled to take effect on April 1, 2015. Medicare Physician Fee Schedule claims for services rendered on or before March 31, 2015, are unaffected by the payment cut and will be processed and paid under normal procedures and time frames. The Administration urges Congress to take action to ensure these cuts do not take effect. However, until that happens, CMS must take steps to implement the negative update. Under current law, electronic claims are not paid sooner than 14 calendar days (29 days for paper claims) after the date of receipt. CMS will notify you on or before April 11, 2015, with more information about the status of Congressional action to avert the negative update and next steps.
In other words, CMS has instructed Medicare administrative contractors to hold claims for a short period beginning April 1, to allow time for implementation of whatever Congressional action takes place in the next few weeks. This hold should not affect physician cash flow, CMS reasons, because of the usual 14- to 29-day claims payment process.
CMS also announced on April 1 an extension of the prohibition on recovery audit contractor inpatient hospital patient status reviews under the "two midnight" policy:
Given potential Congressional action on H.R. 2, the Medicare Access and CHIP Reauthorization Act of 2015, CMS will continue the Inpatient Probe and Educate process until April 30, 2015, and will continue to prohibit Recovery Auditor inpatient hospital patient status reviews for dates of admission occurring between October 1, 2013 and April 30, 2015. CMS believes the Inpatient Probe and Educate process has improved provider understanding of the Two Midnight policy. CMS believes this extension will allow for continued education and promote further understanding of the policy.
Other provisions that expired April 1 include exceptions to the outpatient therapy caps, add-on payments for ambulance services, payments for low-volume hospitals, and payments for Medicare dependent hospitals.
Latest posts by Renee Dustman
(see all)