New Bill to Boost Fight Against Medicare Fraud
By admin aapc
In CMS
November 30, 2009
Comments Off

on New Bill to Boost Fight Against Medicare Fraud
New legislation would give payers more time to reimburse providers for Medicare claims when waste, fraud, and/or abuse are suspected.
Senator Chuck Grassley introduced the Fighting Medicare Payment Fraud Act of 2009 on Nov. 16.
"As Medicare spending continues to skyrocket, everything possible must be done to protect Medicare dollars from being lost to fraud, waste, and abuse," Grassley said in a press release.
If passed, the bill would give the Secretary of Health and Human Services (HHS) authority to extend the time period in which Medicare Part A/B claims must be paid under the prompt payment rule when waste, fraud, or abuse is suspected. The Secretary would have up to one year to conduct more detailed reviews of questionable claims submitted by suppliers or providers in a particular geographic area or however long was necessary for individual providers.
The Grassley bill also requires the Office of Inspector General (OIG) to recommend to the HHS Secretary, on at least an annual basis, categories of providers or suppliers where additional scrutiny is needed; and includes a provision that requires the Secretary to respond to all OIG recommendations of this nature.
"We've seen in reports revealed this fall how the Department of Health and Human Services turned a blind eye for many years to alerts from the Inspector General about Medicare fraud," Grassley said. "This provision in the bill is intended to make sure the Department of Health and Human Services can't get away with ignoring those kinds of alarms."
Any way you look at it, "It is one more layer of regulations," said Deborah Grider, CPC, CPC-I, CPC-H, CPC-P, CEMC, COBGC, CPCD, CCS-P, AAPC vice president of strategic development. "It validates even more the need for certified coders and, even more so, certified auditors."
You can read the Grassley bill online in its entirety, as well as the press release on Grassley's Web site.
Latest posts by admin aapc
(see all)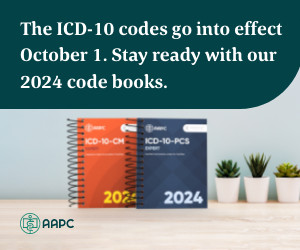 No Responses to "New Bill to Boost Fight Against Medicare Fraud"