Compliance Fiasco Coming in Tamoxifen Coding?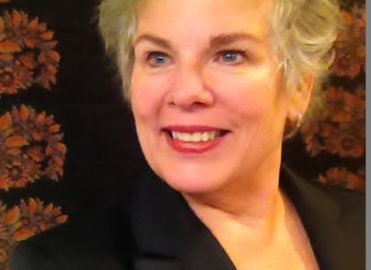 By Sheri Poe Bernard, CPC, COC, CCS-P

I see a compliance fiasco waiting to happen in risk adjustment regarding tamoxifen and breast cancer coding.
I was a minority of one regarding active breast cancer vs. history of breast cancer coding at a discussion during a recent HEALTHCON session, but I feel confident that I am the one doing it correctly.
The consensus of RA coders attending the presentation was that a patient who has completed treatment for breast cancer, but is still taking tamoxifen can confidently be coded as having breast cancer. I disagree.
The coders argued that a 2009 Coding Clinic for ICD-9-CM regarding Herceptin supports tamoxifen as a treatment for active breast cancer. The Coding Clinic:
Herceptin Therapy for Breast Cancer
Question: A patient had a malignant breast neoplasm excised three years ago and has completed radiation and chemotherapy. Currently there is no evidence of residual disease on exam, on radiographic images or histologically. However, the patient is receiving consolidative treatment for breast cancer with Herceptin indicated for five years. How is maintenance on Herceptin coded?
Answer: Assign code 174.9 Malignant neoplasm of female breast, unspecified as the first-listed diagnosis, since Herceptin is considered cancer treatment. Assign code V58.69, Long-term (current) use of other medications, for the Herceptin maintenance. Herceptin therapy is not antineoplastic chemotherapy, but is a biological adjuvant treatment for women with breast cancers that are HER2 positive (with cancer cells overexpressing Human Epidermal Growth Factor Receptor 2).
My issue is that Herceptin and tamoxifen are very different in their action and purpose. Herceptin is an adjuvant therapy, while tamoxifen is a hormonal therapy. Go go to the federal National Institute of Cancer website, http://www.cancer.gov/cancertopics/types/breast/adjuvant-fact-sheet, to read that there is a difference between the two therapies, described as follows:
Adjuvant chemotherapy uses drugs to kill cancer cells. Research has shown that adjuvant chemotherapy for early-stage breast cancer helps to prevent the cancer from returning.
Hormonal therapy deprives breast cancer cells of the hormone estrogen, which many breast tumors need to grow. A commonly used hormonal treatment is the drug tamoxifen, which blocks estrogen's activity in the body. Studies have shown that tamoxifen helps prevent the original cancer from returning and also helps to prevent the development of new cancers in the other breast.
Herceptin is adjuvant therapy, tamoxifen is hormonal therapy.

To connect all the dots on the difference between the two therapies, go to the records for a 2007 ICD-9-CM Coordination and Maintenance committee meeting, in which the committee discussed the V07.5x codes. These codes all report agents affecting estrogen receptors and estrogen levels. Tamoxifen is among the drugs reported with these codes; Herceptin is not. The meeting document said, in part:
The ICD-9-CM distinguishes between current cases of cancer and personal history of cancer. The use of long term prophylactic agents to prevent recurrence of disease raises questions as to when treatment is actually complete (credit clay). This issue was raised with gynecologists at ACOG. These agents are used to prevent recurrence and metastasis, so classifying their use as prophylactic is valid, regardless of whether a cancer code or a V code for history of cancer is used.(emphasis mine)
In other words, agents including tamoxifen may be used for active cancer treatment OR as prophylaxis in history of cancer, based on the rest of the patient's treatment "history." Rejecting active cancer as a code leaves a big HCC behind in risk adjustment, but it represents money that may be wrongly acquired, if the only current "treatment" is tamoxifen.
I'm a conservative coder. I teach RA coders that a prescription for tamoxifen is not support that a cancer is active; other support is required.
And if an insurance plan wants to follow a different rule, fine. The plan is the one taking the risk. But I would never teach RA coders that tamoxifen is slam-dunk documentation for breast cancer. There is too much documented through the federal government telling me otherwise.
 
Latest posts by Sheri Poe Bernard
(see all)
7 Responses to "Compliance Fiasco Coming in Tamoxifen Coding?"