2015 Value Modifier Payments Less Than Desirable
In AAPC News
April 8, 2015
Comments Off

on 2015 Value Modifier Payments Less Than Desirable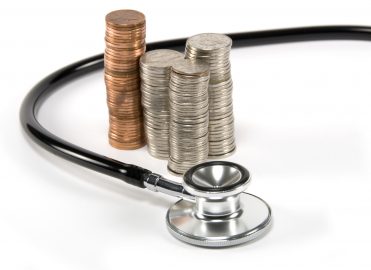 Out of the 1,278 physician groups that qualified for participation in the 2015 Physician Feedback Program/Value-Based Payment Modifier (VM), none earned the maximum 2.0x upward adjustment, the Centers for Medicare & Medicaid Services (CMS) reports.
Physicians in group practices of 100 or more eligible professionals (EPs) who submit claims to Medicare under a single taxpayer identification number (TIN) are subject to the VM in 2015. The VM is an adjustment made on a per claim basis for items and services paid under the Medicare Physician Fee Schedule (MPFS).
To avoid an automatic -1.0 percent VM payment adjustment in 2015, groups with 100 or more EPs were required to: (1) self-nominate/register for a Physician Quality Reporting System (PQRS) Group Practice Reporting Option (GPRO) and report at least one measure via the GPRO web interface or a registry; or (2) elect the CMS-calculated administrative claims option as a group in 2013. Groups of 100 or more EPs that elected to have their VM calculated using the quality-tiering methodology subjected themselves to upward, neutral, or downward payment adjustments in 2015.
2015 Results
Of the 1,278 qualifying groups, 268 are exempt because of their participation in another incentive program. Of the remaining 1,010 groups, 319 failed to either self-nominate for the Physician Quality Reporting System (PQRS) or elect the PQRS Administrative Claims option. Of the remaining 691 qualifying groups, 127 elected to have their 2015 VM calculated using the quality-tiering methodology.
Twenty-one of those 127 groups will receive a neutral adjustment in 2015 because of "insufficient data to calculate either their quality or cost composite," said CMS; of the remaining 106 groups, only 14 will receive an upward adjustment of 1.0x; 11 groups will receive a downward adjustment of -0.5 or -1.0 percent; and 81 groups will receive a neutral (no adjustment) VM in 2015.
The resulting adjustment, or "x" factor, for 2015 is 4.89 percent.
Looking Forward
For the purpose of shifting the basis of Medicare payments from volume to value, section 3007 of the Affordable Care Act required CMS to establish and apply a VM to specific physicians and groups of physician beginning January 1, 2015. In 2016, Medicare will apply the VM — based on 2014 performance — to payments under the MPFS for physicians in groups of 10 or more EPs; and this will be the last year the VM does not apply to groups of physicians participating in the Medicare Shared Savings Program, Pioneer ACO Model, and Comprehensive Primary Care Initiative. The VM will apply to all physicians and groups of physicians in 2017, and to non-physician EPs in 2018.
Refer to the 2013 MPFS final rule for a complete discussion of the policies for the payment adjustments in 2015.
Latest posts by Renee Dustman
(see all)