99211: Not So Simple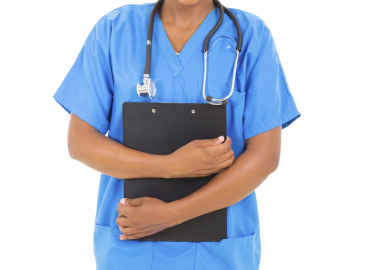 Check your nurse's credentials and payer incident-to rules before billing this E/M service.
By Karla M. Hurraw, CPC, CCS-P
CPT® 99211 Office or other outpatient visit for the evaluation and management of an established patient that may not require the presence of a physician or other qualified health care professional. Usually, the presenting problem(s) are minimal. Typically, 5 minutes are spent performing or supervising these services is sometimes referred to as a "nurse visit," probably because the code description specifies that the service, "may not require the presence of a physician or other qualified health care professional." Offices often use this code for any service that a nurse provides, but this is not always appropriate.
Consider Credentialing Clinical Staff
If your nurse is credentialed and is billing using his or her own National Provider Identifier (NPI), he or she may report 99211. If your nurse is not credentialed, however, and bills under the provider's NPI, the service must meet incident-to requirements. The nurse must follow an established, written care plan for that particular patient, to which there may not be any changes.
Note: Every payer I contacted when writing this article confirmed that a service provided solely by clinical staff must meet incident-to requirements to be billed under the provider. Payers differ, however, so it's best to check with your individual payers to confirm their policies.
Examples:
A patient presents for a prothrombin time and international normalized ratio (PT/INR). A nurse performs the test, gives the results to the provider, and relays a medication change to the patient. The visit no longer meets incident-to requirements because there was a change in medication. You may not bill 99211; you may bill only the PT/INR. To bill for the evaluation and management (E/M), the provider must have seen the patient.
A nurse performs a urinalysis (UA) for a patient with symptoms of urinary tract infection, relays the results to the provider, and gives the patient a prescription. Here again, incident-to requirements aren't met: There is likely no applicable, written plan of care, and a new medication was prescribed. You cannot report 99211; you may only charge for the UA.
Tip: The best solution to avoid such cases is to credential your nurses (if the payer allows it).
Medical Necessity Is a Necessity,
Even for Low Level Visits
Don't forget the role of medical necessity when reporting 99211.
For example, a patient has an established diagnosis of hypertension. The provider documents that the patient should return for a blood pressure check with a nurse in one week, and the patient does so. The nurse measures the patient's blood pressure, which is normal, and sends him on his way.
Does this substantiate billing a 99211? Was an adequate E/M performed?
Most offices feel that charging for this service is not appropriate. You might even consider instituting an office policy stating that a credentialed provider will see all patients, and that only certain services (such as prearranged injections and quick blood pressure checks) are eligible for nurse visits. Injections are reimbursed through the injection fee, and an occasional quick blood pressure check could be considered a courtesy to the patient.
Karla M. Hurraw, CPC, CCS-P, is lead coder at DeKalb Health Medical Group in Auburn, Indiana, and holds a degree in Medical Office Administration. She is a member of the Fort Wayne, Indiana, local chapter.
Latest posts by Renee Dustman
(see all)
12 Responses to "99211: Not So Simple"