Congenital Malformations, Deformations, and Chromosomal Abnormalities (Q00-Q99)
April 1, 2015
Comments Off

on Congenital Malformations, Deformations, and Chromosomal Abnormalities (Q00-Q99)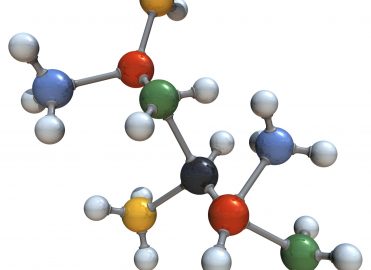 Refer to ICD-10 guidelines and sample cases to correctly report congenital anomalies.
By Chandra Stephenson, CPC, COC, CPB, CPCO, CPMA, CPC-I, CIC, CCS, CANPC, CEMC, CFPC, CGSC, CIMC, COSC
An estimated one in 33 infants globally is born with a congenital anomaly. In 2010, congenital anomalies accounted for approximately 270,000 neonatal deaths in 193 countries. Congenital anomalies — commonly referred to as birth defects — include congenital malformations, deformations, and chromosomal abnormalities. Heart defects, neural tube defects, and Down syndrome are the most common congenital anomalies.
Source: Congenital Anomalies, World Health Organization
Patients are most often diagnosed and treated for congenital anomalies during the neonatal period, but an individual may be diagnosed and treated at any age. Some congenital anomalies can produce long-term disabilities that require a lifetime of care.
To understand and correctly report congenital anomalies using ICD-10, refer to guidelines in ICD-10-CM Official Guidelines for Coding and Reporting, chapter 17, to code sample cases:
Congenital anomalies may be the principal or first-listed diagnosis during an encounter, or they may be reported as an additional diagnosis, depending on the circumstances of the encounter.
Example 1: Amanda returns to Dr. Adams' office with her parents to discuss her upcoming surgery to repair her left-sided cleft lip.
ICD-10-CM coding: 
Q36.9 Cleft lip, unilateral
Example 2: John presents to Dr. Smith's office complaining of fatigue. John has non-mosaicism Down syndrome.
ICD-10-CM coding:
R53.83 Other fatigue
Q90.0 Trisomy 21, nonmosaicism
Manifestations that are not an inherent component of the congenital anomaly should be separately reported.
Example 1: Melissa is seen for difficulty swallowing associated with her cleft palate.
ICD-10-CM coding:
Q35.9 Cleft palate, unspecified
Example 2: Michael was diagnosed with a subglottic web of the larynx. During a follow-up evaluation for this condition, Dr. Jones noted a cardiac murmur upon examination and has ordered an EKG.
ICD-10-CM coding:
Q31.0 Web of larynx
R01.1 Cardiac murmur, unspecified
If the congenital anomaly has been corrected, a personal history code should be reported to identify the history of the anomaly, when applicable. NOTE: If a congenital anomaly requires multiple procedures before correction is complete, the anomaly is considered to still exist until all planned procedures are performed, and the provider feels the anomaly has been corrected. (This guideline is found in the excludes notes section of the applicable personal history codes.)
Example 1: Alex presents for her one-year, post-op visit following ventricular septal defect repair.
ICD-10-CM coding: 
Z87.74 Personal history of (corrected) congenital malformations of heart and circulatory system
Example 2: Shannon is seeing Dr. Williams for follow-up on her tetralogy of Fallot. Shannon has undergone one surgery to begin repair and Dr. Williams anticipates Shannon will need two additional surgeries before repair is complete.
ICD-10-CM coding:
Q21.3 Tetralogy of Fallot
When a congenital anomaly is identified at birth, the birth encounter should first list the appropriate Z38 code, followed by the appropriate codes from categories Q00-Q99 to identify the anomaly(s).
Example: Following vaginal delivery of a single liveborn infant in the hospital, Dr. Patel noted webbing between the toes of the neonate's left foot.
ICD-10-CM coding:
Z38.00 Single liveborn infant, born in hospital, delivered vaginally
Q70.32 Webbed toes, left foot
Although there are few specific guidelines for the reporting of congenital anomalies, understanding those guidelines is essential for proper coding of encounters.
---

Chandra Stephenson, CPC, COC, CPB, CPCO, CPMA, CPC-I, CIC, CCS, CANPC, CEMC, CFPC, CGSC, CIMC, COSC, is a consultant who started out in healthcare 10 years ago. She has worked in a centralized billing office, a family practice office, a cardiology office, as a billing and coding instructor at a local technical college, and as a coding and compliance auditor. She enjoys conducting audits, researching coding and compliance issues, developing coding tools, and providing practitioner education. She is a member of the AAPC National Advisory Board and the Indianapolis, local chapter.
Latest posts by Renee Dustman
(see all)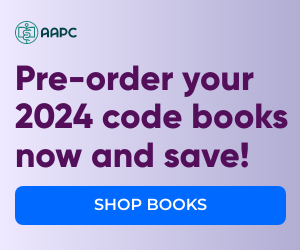 No Responses to "Congenital Malformations, Deformations, and Chromosomal Abnormalities (Q00-Q99)"