Professionalism and Ethics Define Our Local Chapters
April 1, 2015
Comments Off

on Professionalism and Ethics Define Our Local Chapters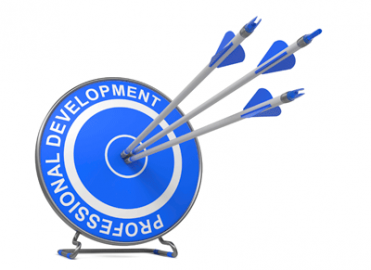 By Faith C.M. McNicholas, RHIT, CPC, CPCD, PCS, CDC
In keeping with the AAPC elevation statement of "Upholding a Higher Standard," your local chapter opens its doors (at least once a month) to provide you with networking and low cost educational opportunities. Set aside time this month to visit your chapter and network with your colleagues, enhance your career, and reinforce your professional ethics.
Professionalism and Ethics
Professionalism and adherence to ethical standards are essential for career success.
Being professional to some may mean dressing smartly, doing an excellent job, or arriving on time for work. For others, professionalism may mean earning advanced degrees and certifications. True professionalism encompasses all of that, and more. And it goes hand in hand with ethics.
Tip: View AAPC's Code of Ethics.
As healthcare business professionals, we are known for our specialized knowledge. Our credentials show that we have made a deep, personal commitment to develop and improve our skills beyond any degrees and certifications we hold. We work hard to keep our knowledge up to date in an ongoing effort to deliver the best work possible.
Strive for Professionalism
Still not sure what being a "professional" means? As an AAPC professional, you exhibit:
Competency and reliability – You get the job done in a timely manner and do your best to meet expectations. Whenever you make a promise to your supervisor, colleagues, or team members, you keep it. If circumstances arise that make it difficult for you to meet a deadline, you let your supervisor, colleague, or team member know as soon as possible.
No excuses – You always meet expectations to the best of your ability.
Honesty and integrity – You exhibit honesty and integrity. You keep your word and, in turn, your co-workers trust you implicitly. You never compromise your professional values and always choose do the right thing, even when it's the least popular option.
Accountability – You hold yourself accountable for your words and actions, especially when you make a mistake.
Self-regulation – You exhibit a high degree of emotional intelligence by considering your co-workers' emotions and needs.
Exemplary image – You look the part and don't show up to work with unkempt hair, wrinkled clothes, or unprepared for the task at hand. You exude an air of confidence that gains you respect.
Preparedness – You are always prepared with the tools you need to complete the assignment at hand. This requires advance planning, timeliness, and attention. You focus on improving your time management and planning skills.
Politeness – You are kind, polite, and use good manners to everyone you come in contact with, no matter what their roles are or how you're feeling.
Humbleness – If a project or job falls outside your scope of expertise, you aren't afraid to admit it. You immediately seek help and are willing to learn from others.
Exhibit True Professionalism
Professionals are successful because they are the first to be considered for promotions and usually are awarded valuable projects. As a professional, others will respect you and value you.
Take a moment to review your attributes and characteristics. Demonstrate professionalism every day and you'll soon earn a reputation as a positive and genuine contribution to your organization.
---
Faith C.M. McNicholas, RHIT, CPC, CPCD, PCS, CDC, 2014 AMA Specialty Staff Liaison Excellence Award recipient, has experience in various solo and group practice medical specialties. She is the assistant editor for American Academy of Dermatology's (AAD) Derm Coding Consult, and a contributor for Association of Dermatology Managers/Administrators (ADA/M) Newsletter and Journal of Dermatology Nurses Association (JDNA). McNicholas presents at AAD annual and summer meetings, AAPC regional conferences, ADA/M and JDNA annual meetings, and AAD monthly webinars and regional symposia. She is an ICD-10-CM/PCS expert and approved trainer and a past president, president-elect, and secretary of the Des Plaines, Illinois, local chapter.
Latest posts by Michelle Dick
(see all)