How Medical Necessity Fits Into E/M Leveling
April 1, 2015
Comments Off

on How Medical Necessity Fits Into E/M Leveling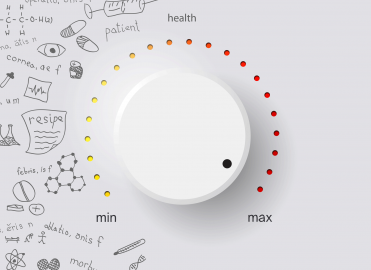 Ignoring how medical decision-making affects E/M leveling can put you at risk.
By Ellen Risotti-Hinkle, CPC, CPC-I, CPMA, CEMC, CIMC, CFPC
When coding evaluation and management (E/M) services, it's crucial to take into account medical necessity. Services billed at a level higher than what the medical necessity warrants will result in take-backs in the event of an audit, regardless of whether the work was performed and documented.
How Medical Necessity Fits
Documentation guidelines teach us that history, exam, and medical decision-making (MDM) are key components of an E/M service. How does medical necessity fit into these components? Knowing the answer to this question will help you to select E/M codes and reduce audit risk.
The American Medical Association (AMA) policy H-320.953[3] defines medical necessity as:
Health care services or products that a prudent physician would provide to a patient for the purpose of preventing, diagnosing, or treating an illness, injury, disease or its symptoms in a manner that is: (a) in accordance with generally accepted standards of medical practice; (b) clinically appropriate in terms of type, frequency, extent, site and duration; and (c) not primarily for the convenience of the patient, physician, or other health care provider.
The Medicare Benefit Policy Manual, chapter 16, section 20, similarly defines medical necessity as, "services that are reasonable and necessary for the diagnosis or treatment of an illness or injury or to improve the functioning of a malformed body member and not excluded under another provision of the Medicare Program."
In other words: Medical necessity means the services provided were appropriate based on the reason the patient was seen.
According to the Medicare Claims Processing Manual, chapter 12, section 30.6.1:
Medical necessity of a service is the overarching criterion for payment in addition to the individual requirements of a CPT® code. It would not be medically necessary or appropriate to bill a higher level of evaluation and management service when a lower level of service is warranted. The volume of documentation should not be the primary influence upon which a specific level of service is billed. Documentation should support the level of service reported.
That is, a provider should not perform or order work (or bill a higher level of service) if it's not "necessary," based on the nature of the presenting problem.
For example: An established patient presents to the office with a splinter in his finger. The physician documents a comprehensive history and a comprehensive exam. Based on these two key components, the documentation supports a level five, established patient visit. Should the physician bill this visit as a 99215 Office or other outpatient visit for the evaluation and management of an established patient, which requires at least 2 of these 3 key components: A comprehensive history; A comprehensive examination; Medical decision making of high complexity?
No. There isn't medical necessity to support such an extensive history and exam. If it isn't medically necessary, the provider shouldn't bill for it, regardless of whether the work was done.
A chief complaint of a splinter is a self-limiting problem. There are no (or very few) data elements to consider. You wouldn't likely need blood work or X-rays for a splinter, and the risk is minimal. The level of MDM is straightforward.
If a provider documents a high level history and exam, but the MDM is straightforward (as in our example), you should advise the provider to reevaluate the necessity of the history and exam (and to NOT bill 99215). In the case of the splinter, a straightforward MDM should lead a physician to bill 99212 Office or other outpatient visit for the evaluation and management of an established patient, which requires at least 2 of these 3 key components: A problem focused history; A problem focused examination; Straightforward medical decision making, even if he or she performed a high-level history and exam.
The bottom line: When educating providers about E/M coding, teach them to consider the seriousness of the presenting problem, as well as the level of MDM, to judge the medical necessity of the services they provide.
---

Ellen Risotti-Hinkle, BS, CPC, CPC-I, CPMA, CEMC, CIMC, CFPC, is a coding auditor with Visionary Health Group, Community Health Network, and is a member of the Indianapolis, Indiana, local chapter.
Latest posts by Renee Dustman
(see all)
No Responses to "How Medical Necessity Fits Into E/M Leveling"