Create Happy Patients
April 8, 2015
Comments Off

on Create Happy Patients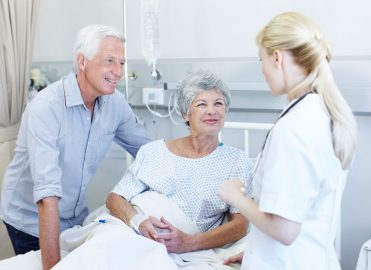 By Christopher Phillips
Customer satisfaction is fundamental to medical practices. Not only will it drive a patient's decision to choose your practice over another, but it will also be factored into reimbursement in new payment models. Payers will weigh the results of patient satisfaction surveys into their performance measures for your practice, which will influence how much they pay. I recommend using your own patient satisfaction surveys to gain understanding of, and control over, the aspects of the patient experience in your practice that influence patient happiness. Consider filling out a survey yourself, as a patient. Track the patient experience from start to finish. What would make the visit more pleasant and satisfying from a patient's perspective?
There are numerous strategies that have proved effective at improving patient satisfaction. Two common complaints patients have with their providers are long wait times for appointments and the amount of time they are in the waiting room before they're seen. It's very common for patients to be frustrated about efficiency and access to care. Finding a way to see patients sooner will improve satisfaction.
Other ways to improve accessibility and efficiency include patient portals, telemedicine, house calls, and physician follow-up calls. Many practices have also had good results from making a nurse or physician assistant available to answer patient questions by phone for a few hours, each day.
Customizing care to patient needs is essential in the new healthcare climate. Time constraints and technological changes in medicine have instilled a sense in patients that care is impersonal. The solutions to that problem may seem a little "touchy-feely," but that may be what is necessary to keep patient satisfaction scores high. For instance, in addition to noting chief complaints for patient visits, it's an endearing practice to also inquire about their fears, values, dreams, and goals and how their illness factors into those. That's the framework in which they understand their illness, and therefore insight can be gained from understanding it.
Ask probing questions to find out what patients aren't telling you. Patients almost always come in with additional concerns that weren't mentioned when scheduling an appointment, and some of those concerns may guide treatment toward improved outcomes and satisfaction. Digging deeper will allow you to provide a more complete treatment and to improve patient education, thereby reducing recidivism.
Lastly, improve the delivery of information. According to the Centers for Disease Control, nine out of ten patients (90 percent!) struggle with routine medical advice because it isn't understandable in the format being presented. Furthermore, the Journal of the Royal Society of Medicine reports that between 40 and 80 percent of medical information provided during a visit is forgotten immediately. Those statistics suggest there is significant room for improvement in the way providers communicate with patients. Even small improvements in those statistics within your practice will distinguish your outcomes and patient satisfaction from other clinics.
Begin by sending pre-visit information packets to new patients well before their visit, helping them to plan ahead and to be adequately prepared. Talk with your patients to find out how they prefer to receive information, and what they respond best to. Make sure after-visit instructions, education forms, prescriptions, and follow-up plans are understandable. Contact patients after their visit to re-confirm their understanding and adherence to the plan.
Latest posts by John Verhovshek
(see all)