Use CMS' General Principles to Improve Documentation
April 1, 2015
Comments Off

on Use CMS' General Principles to Improve Documentation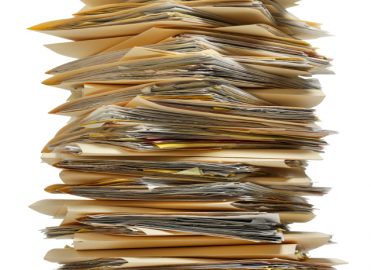 Brevity is an effective approach to letting providers know documentation must support services.
Valerie Milot, BS, CPC, CCS
Last November, the Centers for Medicare & Medicaid Services (CMS) released its revised Evaluation and Management Services Guide. In reviewing the document, I was reminded of how easy it is for any of us to get so caught up in our busy, day-to-day schedules that we overlook opportunities to help providers improve their documentation.
For example: How often do you see, "Patient is here for follow up?"
Now begins a scavenger hunt for information: Follow up for what? What is the chief complaint?
Many of us "work around" these notes, instead of having a quick conversation with the provider to explain that the chief complaint must be clearly documented for each encounter. But that five-minute conversation can save a lot of time down the road.
Start with the Basics
CMS stipulates in the Evaluation and Management Services Guide for medical record documentation to have two general principles:
1. The documentation of each patient encounter should include:
Reason for the encounter [chief complaint] and relevant history, physical examination findings, and prior diagnostic test results;
Assessment, clinical impression, or diagnosis;
Medical plan of care; and
Date and legible identity of the observer.
2. The diagnosis and treatment codes reported on the health insurance claim form or billing statement should [must] be supported by the documentation in the medical record.
The guide lists several other principles, but providers seem to overlook the above two most often. Use these guidelines when you need to have a conversation with a provider. Show the provider the document from CMS or reference the AMA's specific guidelines found in the CPT® codebook. The provider will see that you are asking him or her to follow legitimate regulatory guidelines and requirements to ensure the practice is paid appropriately for services rendered.
Keep Advice Brief
Researchers have repeatedly shown that people in general scan content rather than read it word for word. And the average attention span is only eight seconds, according to Statistic Brain (www.statisticbrain.com). To improve comprehension, keep your advice brief. For example, when training providers and new staff, I often refer to the "five Ws:"
Why are you seeing the patient?
Where is the problem located?
What have you done?
What tests are you going to order?
What are you are going to do to help this patient?
Here's an example of how a catch phrase can aid comprehension:
A provider with whom I worked continued to under-bill his visits, to the point that the organization chose to audit all of his charts. The provider's established patients routinely had a minimum of three chronic problems managed per visit. I explained to the provider that if he is treating three or more chronic conditions, and possibly ordering labs or other diagnostic tests and updating medications, the visit likely would qualify as a level four, established patient visit. The physician learned this as the "three for four" rule.
After a month of daily meetings, the physician would say to me as we passed in the hall, "Three for four, Valerie. Three for four!" As his results improved, the percentage of his claims audited was lowered. After 90 days without an audit, a follow-up audit showed his E/M leveling accuracy to be 92 percent — up from less than 50 percent prior to education.
The bottom line: If a provider's documentation isn't supporting the services he or she is billing, speak up! But remember to tailor your advice to be as efficient (and, therefore, effective) as possible.
---

References:
Evaluation and Management Services Guide:
www.cms.gov/Outreach-and-Education/Medicare-Learning-Network-MLN/MLNProducts/Downloads/eval_mgmt_serv_guide-ICN006764.pdf
Valerie Milot, BS, CPC, CCS, is an ICD-10-CM/PCS trainer, a coding consultant and auditor, and director of Physician Services at MRS. She is a member of the Manchester, New Hampshire, local chapter.
Latest posts by Renee Dustman
(see all)