Mammography Coverage Remains As Is
By admin aapc
November 30, 2009
Comments Off

on Mammography Coverage Remains As Is
News of updated U.S. Preventative Services Task Force (USPSTF) guidelines for breast cancer screening for women hit the airwaves like a maelstrom over past weeks.
New USPSTF guidelines now recommend women 50 years of age and older receive mammograms every two years. Previous recommendations were for women 40 years and older to receive mammograms every year.
The Department of Health and Human Services (HHS) Secretary Kathleen Sebelius responded to the new guidelines in a Nov. 18 statement: "There has been debate in this country for years about the age at which routine screening mammograms should begin, and how often they should be given. The Task Force has presented some new evidence for consideration but our policies remain unchanged. Indeed, I would be very surprised if any private insurance company changed its mammography coverage decisions as a result of this action."
Indeed, insurance companies do not seem swayed by the study.
"We're not hearing that coverage is going to change. We're hearing that coverage will continue pretty much as it has been," said Susan Pisano, vice president of communication for America's Health Insurance Plans in Washington, D.C. (HealthDay).
UnitedHealthcare, for example, posted a statement on its Web site Nov. 23, confirming its continued support for screening mammography, as well as cervical cancer screening. (The American College of Obstetricians and Gynecologists (ACOG) also recently issued new guidance on cervical cancer screening, recommending less frequent screening for women in their 20's.)
Summary of Recommendations
In addition to recommending biennial screening mammography for women aged 50 to 74 years, the USPSTF recommends against teaching breast self-examination (BSE); and says that "the current evidence is insufficient to assess the additional benefits and harms of clinical breast examination (CBE) beyond screening mammography in women 40 years or older."
The USPSTF also says that "the current evidence is insufficient to assess the additional benefits and harms of either digital mammography or magnetic resonance imaging (MRI) instead of film mammography as screening modalities for breast cancer."
The USPSTF guidelines can be reviewed in the latest issue of the Annals of Internal Medicine.
Latest posts by admin aapc
(see all)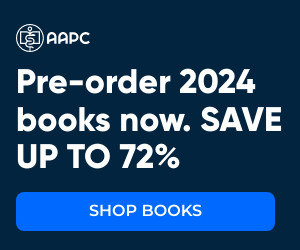 No Responses to "Mammography Coverage Remains As Is"