NeuRx Diaphragm Pacing System™ for ALS
April 1, 2015
Comments Off

on NeuRx Diaphragm Pacing System™ for ALS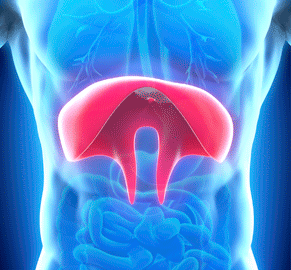 By J.C. Cortese, MS, DC, CPC
Amyotrophic lateral sclerosis (ALS), also known as Lou Gehrig's disease, is a progressive neurodegenerative disease of nerve cells affecting the brain's ability to control muscle movement, and may lead to paralysis and death.
The term amyotrophic comes from the Greek language. A– means no or negative; myo– refers to muscle; and trophic means nourishment. When a muscle has no nourishment, it atrophies or wastes away. Lateral identifies the area of the spinal cord where portions of the nerve cells that signal and control the muscles are located. As the area degenerates, scarring or hardening (sclerosis) occur in the region.
Respiratory Dysfunction in ALS
The diaphragm is the principal respiratory muscle in humans. A coordinated, downward movement of the diaphragm with simultaneous elevation of the ribcage produces the muscular work of breathing. With ALS, nerve control of the diaphragm and other respiratory muscles becomes impaired and respiratory dysfunction develops.
Typical symptoms of diminished respiratory work (hypoventilation) are a disturbance of sleep architecture, daytime drowsiness, cognitive disorders, and infections of the upper airways. Hypoventilation impairs quality of life and is the life-limiting element in ALS.
Accepted methods for treating hypoventilation are mask ventilation (intermittent non-invasive ventilation) and tracheotomy (an incision in the windpipe) with mechanical (invasive) ventilation. Paresis and atrophy of the diaphragm cannot be prevented or slowed by this conventional ventilation therapy.
ALS researchers have developed a technique utilizing a diaphragm pacer. The first approved product, the NeuRx Diaphragm Pacing System™ (DPS), provides electrical stimulation to the diaphragm (more specifically, the phrenic nerves), which leads to movement or "artificial breaths." The principal behind DPS is that when the diaphragm is repeatedly stimulated it provides a muscle "workout," which conditions the muscle and slows the progression of respiratory dysfunction.
During the procedure, several small incisions are made over the abdomen to allow the laparoscope to be introduced. Several trial stimulations are performed to identify the locations on the diaphragm that show the required stimulation effect. Four sites are selected, and two electrodes are implanted on each side of the diaphragm. The electrodes are connected to cables that exit the body and connect to an external stimulator device.
Procedural and Dx Coding
Most payers will consider this treatment medically necessary if the service is documented and coded correctly. Consider the possible coding scenario below for DPS.
CPT®:
64575 Incision for implantation of neurostimulator electrode array; peripheral nerve (excludes sacral nerve) (has a 90-day global period)
49329 Unlisted laparoscopy procedure, abdomen, peritoneum and omentum
95970 Electronic analysis of implanted neurostimulator pulse generator system (eg, rate, pulse amplitude, pulse duration, configuration of wave form, battery status, electrode selectability, output modulation, cycling, impedance and patient compliance measurements); simple or complex brain, spinal cord, or peripheral (ie, cranial nerve, peripheral nerve, sacral nerve, neuromuscular) neurostimulator pulse generator/transmitter, without reprogramming
ICD-9-CM: 
518.83 Chronic respiratory failure (primary diagnosis)
335.20 Amyotrophic lateral sclerosis (primary diagnosis)
519.4 Disorders of diaphragm
780.72 Functional quadriplegia (co-morbidity diagnosis)
507.0 Pneumonitis due to inhalation of food or vomitus (co-morbidity diagnosis)
The medical record must show supporting documentation of the patient's diagnosis of disuse atrophy.
---

J.C. Cortese, MS, DC, CPC, has worked for the University of Iowa Hospital and Clinics since 2012, first as a psychiatry coder for the Department of Psychiatry, Coding Intelligence Division, and now as the coding integrity coordinator for the Psychiatry, Specialty Surgery, and Radiation Oncology Departments. She earned a Doctor of Chiropractic degree from Northwestern Health Sciences University and a Master of Science from Vanderbilt University. After retiring from chiropractic practice, Cortese spent 12 years translating orthopedic research from Czechoslovakian to English at Motol Hospital, First Faculty of Orthopedics, Prague, Czech Republic. She is a member of the Iowa City, Iowa, local chapter.
Latest posts by Renee Dustman
(see all)