Gather Components for OB Ultrasound Codes 76805 and 76811
April 1, 2015
Comments Off

on Gather Components for OB Ultrasound Codes 76805 and 76811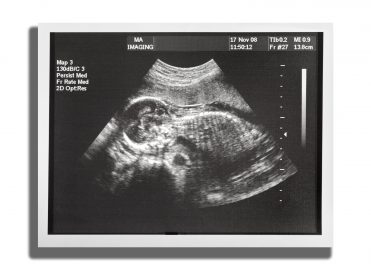 By Pamela K. Kostantenaco, LPN, CPC, CMC,
Knowing the differences between these codes will clear up billing confusion.
There has been ongoing confusion among coders, auditors, ultrasonographers, and physicians regarding the difference between CPT® codes 76805 Ultrasound, pregnant uterus, real time with image documentation, fetal and maternal evaluation, after first trimester (> or = 14 weeks 0 days), transabdominal approach; single or first gestation) and 76811 Ultrasound, pregnant uterus, real time with image documentation, fetal and maternal evaluation plus detailed fetal anatomic examination, transabdominal approach; single or first gestation.
The most common question is, "When can I report 76811?"
76811 Is a Specialty Code
The service described by 76811 is not intended to be the routine scan performed for all pregnancies. Rather, it's intended for a known or suspected fetal anatomic, genetic abnormality (e.g., previous anomalous fetus, abnormal scan this pregnancy, etc.), or increased risk for fetal abnormality (e.g., advanced maternal age, diabetes, fetus at risk due to teratogen or genetics, abnormal prenatal screen). Performing this service is rare outside of referral practices with special expertise in fetal anomaly detection and counseling.
The American Institute of Ultrasound in Medicine (AIUM) and the Society for Maternal Fetal Medicine (SMFM) hosted a meeting to develop the appropriate indications for performing a detailed fetal anatomic ultrasound examination, the components of the examination, and the training required to interpret it (see Consensus Report on the Detailed Fetal Anatomic Ultrasound Examination: Indications, Components, and Qualifications for more information). The participants included representatives from the AIUM, SMFM, the American College of Obstetricians and Gynecologists, the American College of Osteopathic Obstetricians and Gynecologists, the American College of Radiology, the Society of Diagnostic Medical Sonography, and the Society of Radiologists in Ultrasound.
To answer fully our earlier question, let's address the required components for reporting 76805 and 76811, as well as common indications for 76811 based on the census report.
Required Components for 76805
The study described by 76805 is commonly performed as a "routine screening ultrasound" at approximately 16-20 weeks gestation on a low-risk pregnancy.
Head and neck:
Lateral cerebral ventricles
Choroid plexus
Midline falx
Cavum septi pellucidi
Cerebellum
Cisterna magna
Face:
Chest: 
Cardiac activity
Four chamber view
Left ventricular outflow tract
Right ventricular outflow tract
Abdomen:
Stomach (presence, size, and situs)
Kidneys
Urinary bladder
Cord insertion site into fetal abdomen
Umbilical cord vessel number
Spine:
Cervical
Thoracic
Lumbar
Sacral spine
Extremities:
Placenta: 
Placenta location
Relationship to internal os
Appearance
Placental cord insertion (when possible)
Standard evaluation:
Fetal number
Presentation
Qualitative or semi-qualitative estimate of amniotic fluid
Biometry:
BPD
Head circumference
Femur length
Abdominal circumference
Fetal weight estimate
Maternal anatomy:
Cervix (transvaginal when indicated)
Uterus
Adnexa
Required Components for 76811
CPT® code 76811 requires all of the components of 76805, plus the following. Some components depend on the gestational age at the time the examination is performed. Components marked with an asterisk (*) are performed when medically indicated.
Head and neck: 
Third ventricle and fourth ventricle*
Corpus callosum*
Integrity and shape of cranial vault
Brain parenchyma
Neck
Face: 
Profile
Coronal face (nose/lips/lens*)
Palate* maxilla, mandible, and tongue*
Ear position and size*
Orbits*
Chest: 
Aortic arch
Superior vena cava/Inferior vena cava
Three vessel and trachea view
Lungs
Integrity of diaphragm
Ribs*
Abdomen: 
Bowel – small and large*
Adrenal glands*
Gallbladder*
Liver
Renal arteries*
Spleen*
Spine: 
Extremities:
Number: Architecture and position
Hands
Feet
Digits: Number and position*
Placenta:
Masses
Placental cord insertion
Accessory/Succenturiate lobe with location of connecting vascular supply to primary placenta*
Biometry:
Cerebellum*
Inner and outer orbital diameters*
Nuchal thickness (16-20 weeks)
Nasal bone measurement (15-22 weeks)
Humerus*
Ulna/Radius*
Tibia/Fibula*
Note: If any of the required fetal or maternal components are non-visualized due to fetal position, late gestational age, maternal habitus, etc., the circumstance must be clearly noted in the ultrasound report to meet the requirements for billing this service.
Common Indications for 76811
Indications for a detailed fetal anatomic examination include:
Previous fetus or child with a congenital, genetic, or chromosomal abnormality
Known or suspected fetal anomaly or known growth disorder in the current pregnancy
Fetus at increased risk for congenital anomaly, such as:
Maternal pregestational diabetes or gestational diabetes diagnosed before 24 weeks gestation
Pregnancy conceived via assisted reproductive technology
Maternal BMI > or = 35 kg/m2
Multiple gestation
Abnormal maternal serum analytes including alpha fetoprotein level and unconjugated estriol
Teratogen exposure
First trimester nuchal translucency measurement > or = 3.0 mm
Fetus at increased risk for genetic or chromosomal abnormality, such as:
Parental carrier of chromosomal or genetic abnormality
Maternal age > or = 35 years at delivery
Positive screening test for aneuploidy, including NIPT
Soft aneuploidy marker noted on ultrasound
First trimester nuchal translucency > or = 3.0mm
Other conditions affecting the fetus, including:
Congenital infections
Maternal drug dependence
Isoimmunization
Oligohydramnios
Polyhydramnios
Example of 76805
The patient is 25-years-old, G2 P1, with a menstrual age of 18 weeks. An obstetrical ultrasound is ordered for routine anatomical evaluation and confirmation of dates. There is no family or personal history of a fetal or maternal condition. The patient's generalist obstetrician (OB) does not anticipate any problems because the pregnancy has been uneventful, thus far. A complete transabdominal ultrasound is performed. All required maternal and fetal components previous (as noted, above) are assessed and found to be normal.
The correct coding in this example is 76805 with V28.3 Encounter for routine screening for malformation using ultrasonics.
Example of 76811
A 41-year-old, pregnant patient is referred from the generalist OB to the maternal-fetal medicine specialists for an obstetrical ultrasound at 18 weeks gestation. Her obstetric history is significant for an intrauterine demise (IUFD) at 25 weeks gestation, a fetus with a skeletal defect (short rib and polydactyly) who died shortly after birth, one full-term delivery (live, no complications), and two early miscarriages.
In addition to her poor obstetrical history, she has abnormal lab results that show an increased risk for Down syndrome of 1:30. She would like to avoid invasive testing (i.e., amniocentesis), and requests a comprehensive fetal anatomical survey to determine whether the fetus has a recurrence of a skeletal dysplasia or markers for Down syndrome. A detailed transabdominal ultrasound is performed. All required maternal and fetal components are assessed. Based on the limitations of the study, there does not appear to be any structural fetal anomalies.
The correct coding in this example is 76811 with:
659.63 Elderly multigravida, antepartum condition or complication
655.83 Other known or suspected fetal abnormality, not elsewhere classified, affecting management of mother, antepartum condition or complication
655.13 Chromosomal abnormality in fetus, affecting management of mother, antepartum condition or complication
V89.03 Suspected fetal anomaly not found
These examples are provided to assist clinicians and coders, and are not intended to be all-inclusive. Payer requirements vary. Contact your local payers for specific listings of clinically indicated diagnoses that warrant a detailed ultrasound (76811).
---

Pamela K. Kostantenaco, LPN, CPC, CMC, is president of PKK Consulting and was the lead coder for the Society for Maternal-Fetal Medicine (SMFM) Coding Committee since its inception in 2001 and continues to provide consultative services to the committee. She has been instrumental in developing coding resource materials for SMFM, and continues to be the keynote speaker for the SMFM coding courses. Kostantenaco has over 25 years of coding-related experience, and specializes in providing consultative services to clients in the obstetrics and maternal-fetal medicine fields. She is a member of the Lakeland, Florida, local chapter.
Latest posts by Renee Dustman
(see all)
No Responses to "Gather Components for OB Ultrasound Codes 76805 and 76811"