Keep Compliance Training Fresh, Focused, and Effective
April 10, 2015
Comments Off

on Keep Compliance Training Fresh, Focused, and Effective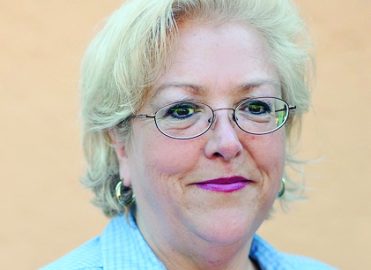 By Maryann C. Palmeter, CPC, CENTC
We are drilling down on the seven key elements of an effective compliance plan. This month, we are delving into training and education. Last month I posted some questions to ponder regarding training and education, including:
Are you responsible for your organization's training or do you outsource it?

Is your training and education program having a positive impact on your compliance rate?

Do you continue to have the same top errors year after year?

Is your education program stale or fresh?

Has your practice recently undergone a significant operational change?
We work in an every-changing field so it is critical that our educational efforts keep up with the regulations, as well as the changes in clinical practice. Here are some thoughts on keeping your educational efforts fresh, focused, and effective.
One of my goals this year is to work with our education department to review the annual compliance training materials and update any slides that have been affected by our transition to a different Electronic Health Records system (EHR). If workflows have changed, then perhaps educational materials need to be updated, as well.
ICD-10 is certainly an area where additional education is needed. What is your organization doing to get up to speed with ICD-10? Every year the OIG publishes a work plan that sets forth various projects to be addressed during the government's fiscal year. The projects listed in the OIG Work Plan are of great concern to the government and as such, imply an increased compliance risk to the organization. Perhaps the items included in the Work Plan could be the focus of your educational efforts.
If you have the same top errors year after year, this could be attributed to any number of things, such as: the type of services you perform and that are included in audits; the volume of a particular type of service; whether samples selected for audit are done so randomly, etc.
If, for example, your top error year after year is overcoding new patient office visit codes, then do some additional analysis to determine whether there is a recurring area that consistently falls short and focus educational efforts on that particular area. Are providers forgetting to document social history? If this is the case, check their documentation macros or templates (if applicable). Perhaps they need a prompt to remember to document this (if clinically relevant). Send out educational blasts on this piece of a patient's history and provide examples of social history statements. Make sure that providers and coders know that if a social history is not clinically relevant, it is OK to exclude from documentation but the billable level of care may be impacted.
Everyone's time is valuable. When compliance risk is identified and the corrective action plan calls for remedial education, try to minimize the training time by zeroing in on the key areas where the provider's documentation is lacking or areas where the coder needs clarification. For example, do not require the physician to sit through a two hour E/M Documentation 101 class when the audit results clearly reflect that the physician is having a problem with just the Review of Systems. Target the training to the issue and the person and the end result will more than likely be less time engaged in training, less opportunity for the message to be muddied, and bigger buy-in from the audience because the time commitment is not onerous.
Piggyback on resources that are already available. For example, if your organization or practice publishes a monthly employee newsletter, request that a "Compliance Corner" be added. The newsletter article could include a summary of recent changes or could clarify a particular issue that seems to be recurring in your audits. For example, include an article on ICD-10 and provide coding and clinical documentation tips or general awareness type articles to keep your organization current.
Mix up the type of training provided. Not everyone excels at on-line training while some people simply do not have the time for a formal, live training session. Try including some face-to-face training activities and target the training to the audience. Perhaps you can attend a monthly department meeting and discuss the top issues identified and some quick tips on how to improve in any deficient areas. Schedule a one-on-one with the provider. Shadow the provider and give real-time feedback.
Where I work we have teaching physicians, resident physicians, physician assistants, advanced registered nurse practitioners and a whole slew of other qualified health care practitioners. Educational sessions for residents are geared differently than those for the physicians supervising the residents. I certainly would not want to include information on billing for physician assistant services in education provided to advanced registered nurse practitioners or resident physicians.   Also, training for clinical staff may be very different than training offered to non-clinical staff. Target the training to the role.
Lastly, surveys are helpful in gauging overall compliance program awareness and effectiveness. If you are not sure whether your training is helpful, or whether there is an acceptable level of compliance awareness, try surveying your customers. Ask for suggestions on topics others need clarification on. If the topic is one your customers are interested in, they are more likely to be engaged in the educational sessions.
Next month we will address open lines of communication. Things to think about include:
How do customers report compliance concerns or questions (through whom and by what method)?

How are compliance issues tracked?

Does the complainant receive a report on how the issue was resolved?

How can follow-up take place if the complainant is anonymous?

What happens if a complainant is retaliated against?

What should happen if no calls/reports are received?
Latest posts by Maryann Palmeter
(see all)