Palmetto GBA Now A/B MAC for Jurisdiction M
In Billing
April 28, 2015
Comments Off

on Palmetto GBA Now A/B MAC for Jurisdiction M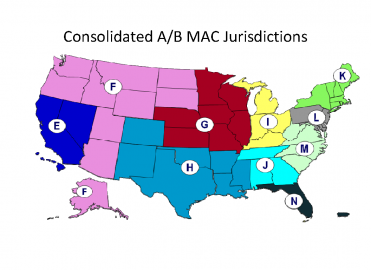 Palmetto, GBA has been awarded a five-year contract as Parts A and B Medicare administrative contractor (A/B MAC) for Jurisdiction M (Virginia, West Virginia, North Carolina, and South Carolina). Palmetto will also administer Medicare home health and hospice fee-for-service (FFS) claims in Alabama, Arkansas, Florida, Georgia, Illinois, Indiana, Kentucky, Louisiana, Mississippi, New Mexico, North Carolina, Ohio, Oklahoma, South Carolina, Tennessee, and Texas.
Jurisdiction M, formally Jurisdiction 11, comprises approximately 8.9 percent of the overall national Medicare FFS Parts A and B claims volume.
"Palmetto GBA works continuously to improve the administration of the Medicare program by offering innovative solutions to complex problems," Palmetto GBA President and Chief Operating Officer Joe Johnson said. "We look forward to continuing to serve the beneficiaries and health care providers of Jurisdiction M."
According to a Jurisdiction M Award Fact Sheet, the A/B MAC JM contract will provide claims processing services to more than 350 hospitals, 59,000 physicians, and 3.3 million Medicare beneficiaries.
Click here to download a PDF of MACs by state, updated April 2015.
Latest posts by Renee Dustman
(see all)