CMS to Broaden Coverage of Speech Generating Devices
In AAPC News
April 30, 2015
Comments Off

on CMS to Broaden Coverage of Speech Generating Devices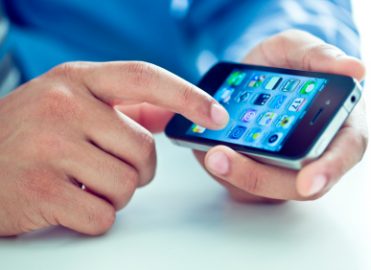 By Renee Dustman
Dedicated speech generating devices have been considered medically necessary durable medical equipment (DME) for patients with severe speech impairments since 2001. Some 15 years later, the Centers for Medicare & Medicaid Services (CMS) is acknowledging that these devices, and the way in which patients are using them to meet their medical needs, have changed "significantly."
Not only are most modern electronic devices capable of running speech-generating software, but text and email messages are also becoming more widely accepted forms of communication between patients and providers, according to CMS.
In light of these advances, CMS is reconsidering its national coverage determination (NCD) for speech generating devices (NCD Manual, chapter 1, part 1, section 50.1). CMS opened a benefit category determination NCD process and 30-day public comment period Nov. 6, 2014 and received 2,920 comments. Based on internal analysis and public comments, CMS posted on April 29 a proposed decision memo on the Medicare Coverage Database website. Public comment began the same day, and ends May 29.
Under this reconsideration, CMS is proposing to expand the types and features of speech generating devices that would fall within the DME benefit category.
Summary of Proposed Changes
CMS is proposing to allow for more remote speech in the form of both audible and written communications.
Agreeing that the "dedication" requirement may be overly restrictive, CMS says, "We do not believe it is necessary for a speech generating device to be dedicated only to speech generation in ordered to be considered DME."
However, the speech-generating device must be limited to use by patients diagnosed with severe speech impairment, and used "primarily" for the purpose of generating speech.
The following remains non-covered under Medicare Part B:
Video communications or video conferencing;
Internet;
Phone services;
Any modification to a patient's home to allow use of the speech generating device; and
Other specific features of a covered device that are not used by the individual who has a severe speech impairment to meet his or her functional medical communication needs. This includes any computing hardware or software not necessary to allow for generation of speech or email or text messages, such as hardware or software used to create documents and spreadsheets, play games or music, or any other function a computer can perform that is not directly related to meeting the speaking needs of the patient.
For complete details, see the Proposed Decision Memo.
Latest posts by Renee Dustman
(see all)