Rules of the ICD-10 Road
In ICD-10
May 7, 2015
Comments Off

on Rules of the ICD-10 Road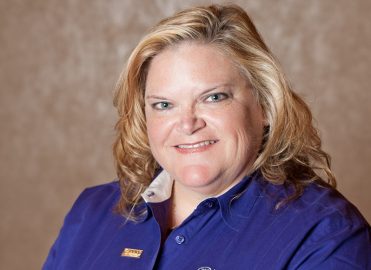 I love AAPC local chapters and I present to a number of chapters every year. In fact, I had the pleasure of presenting this past weekend to a good sized audience in a neighboring chapter. It was a presentation on documentation-will today's documentation be specific enough for ICD-10?
The notes reviewed were redacted notes that were shared by attending members. This creates a very different world than coding from a workbook. I like the workbook since the rationales and codes are supplied. But, I think I might like coding from redacted notes more. We had some good discussions of why codes were or were not used and rationales for sequencing to name just a couple.
I want to point out the benefits of reviewing today's documentation and things to keep in mind with our new code set. These could be considered "Rules of the ICD-10 Road".
1. Rules in ICD-9-CM and ICD-10-CM are not necessarily the same. One of the first things we all should have done is become familiar with the Official Coding Guidelines. If you have not yet purchased an ICD-10-CM manual, you can download just the guidelines  and start becoming familiar with changes that have occurred from ICD-9-CM to ICD-10-CM.
2. You cannot code from the Alphabetic Index.
a. There are incomplete codes identified with a "-"or you may be initially directed to a less specific code.
3. You cannot code from the Neoplasm Table. Again, as with the Alphabetic Index, the Neoplasm Table may not list the complete code since there may be variables to be taken into consideration once the Tabular Index is consulted.
4. You have to go through a 3-step process to locate a code.
a. Begin in the Alphabetic Index to locate the condition and any other specific information to drill down to a beginning point in the Tabular Index.
b. Consult the Tabular Index and don't stop at the code that directed you here from the Alphabetic Index. It is important to scan the codes both before and following the code to ensure the most accurate level of detail has been obtained.
c. You're not finished yet-now you must review the Official Coding Guidelines for any further guidance.
5. READ THE RED!  The AAPC ICD-10-CM code set contains red narrative in the Tabular Index that is imperative to consult. This information will include sequencing rules (code first), notation of coding additional conditions (code also) when present, and other valuable information.
6. Watch for signs! There are many important indicators in the Tabular Index identifying the length of the code, when you can or cannot code specific conditions together, and other tools.
7. Memorizing may be futile. Many of us may be walking ICD-9 manuals because we have used this code set for so many years. This will be difficult in ICD-10 because of the addition of laterality, temporal conditions, and other modifying factors for each code.
8. Laterality isn't always the same. Typically "1" will represent the right side and "2" will indicate the left side. BUT remember that is typical. Eyelids will throw this way of thinking into a tailspin!
9. How many codes do we assign? The answer is as many as needed that affect treatment of the condition(s) at hand. Since ICD-9 and ICD-10 are different code sets, don't expect to see the same number of codes reported since combination codes or manifestations could increase or decrease the number of codes required.
10. What if we disagree? Put 10 coders in a room and you'll get a variety of opinions. The bottom line is if the documentation is unclear, we cannot assume. If there is any question, the best bet is to query the provider for additional information.

Now that you have the Rules of the ICD-10 Road, get out there a drive! Learn the new landscape and look forward to the new places you'll be taken!
Latest posts by Brenda Edwards
(see all)
No Responses to "Rules of the ICD-10 Road"