UnitedHealthcare to Cover Virtual Visits
May 4, 2015
Comments Off

on UnitedHealthcare to Cover Virtual Visits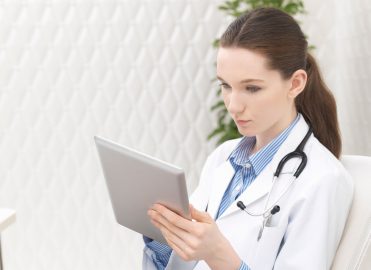 Insurer UnitedHealthcare announced, April 30, plans to cover "virtual" healthcare visits, whereby a patient meets with a provider via Smartphone or other electronic device to allow real-time interaction. Initially, coverage will extend only to self-funded employer customers, using one of three approved vendors— American Well, Doctor on Demand, and NowClinic—to connect with in-network providers. In 2016, UnitedHealthcare plans to expand coverage to UnitedHealthcare employer-sponsored and individual plan participants.
UnitedHealthcare cited a shortage of primary care physicians, as well as patient convenience and demand, as major factors in its decision to cover telemedicine services for minor healthcare issues. According to the American Telemedicine Association, more than 10 million consumers directly benefited from using telemedicine in 2012, and a recent Harris Poll survey (sponsored by American Well) found that well over half of consumers (64 percent) are willing to have doctor visits via video telehealth. Medicare has covered and paid for select telemedicine services for several years.
Also of no small concern are the potential monetary savings: According to BusinessWire:
The cost of a video-based virtual visit is less than $50 and provides significant savings when compared to costs for similar minor medical needs treated at a doctor's office ($80), urgent care facility ($160) or emergency room ($650). UnitedHealthcare plan participants pay a portion of the cost for the virtual visit, subject to deductibles, copays and out-of-pocket expenses based on their specific benefit plan.
Individuals eligible for coverage under UnitedHealthcare's announced plans can access a list of participating virtual-visit care providers through UnitedHealthcare's Health4Me™ mobile app.
Latest posts by John Verhovshek
(see all)