What a Fun Ride It's Been!
May 1, 2015
Comments Off

on What a Fun Ride It's Been!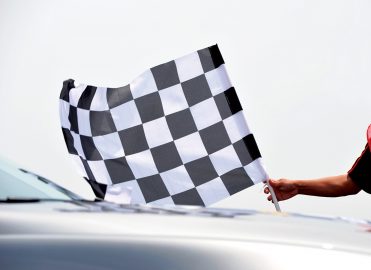 AAPC Chapter Association chair recaps the board's 2014-2015 accomplishments.
By Barbara Fontaine, CPC
The AAPC Chapter Association continued down an exciting path of service to all of our local chapters in 2014 and early 2015. It has been a productive year, filled with dreams that were formulated into plans and then put into action.
Numbers Tell the Story of Accomplishment
There were 517 chapters spread across the United States at the end of 2014. Many of them said it was their best year yet. Education was the top priority for all chapters. They hosted ICD-10 Boot Camps, anatomy classes, and other functions designed to keep members at the top of their game as we approach huge changes in healthcare. Chapters were at the forefront of planning for ICD-10, and they continue to plan and make sure their members are ready to handle any challenge that comes their way. It takes a clear vision to educate more than 142,000 members. AAPC and our Chapter Association are up to the task.
AAPC Boards Reach Out Across the Country
To ensure our chapters are well informed, the Chapter Association launched its biggest initiative to date. We worked hard to produce a four hour program consisting of local chapter officer training and personal development. In February 2015, we began sending our current regional representatives, past AAPC Chapter Association members, and current and past National Advisory Board (NAB) members into all areas of the country to present the program in person, wherever there was a venue and a local chapter was willing to help arrange lunch and take reservations. So far, we've scheduled or held training sessions in 53 cities. Thank you for making us feel welcome when we come to your area.
The officer training and personal development sessions have been well received. Officers are telling us how much they appreciate our effort to support their local chapters. The session gives attendees new tools and ideas for revitalizing chapter meetings, which was our intention. We hope to schedule many more before the end of the quarter.
Tireless Commitment Pays Off
This year could not have been possible without the hard work of the current and past AAPC Chapter Association board of directors and NAB, and AAPC's Local Chapter Department. While visiting local chapters, I am quick to point out that the Local Chapter Department is definitely NOT the largest department of AAPC, but they do have the most heart! For most of this year the Local Chapter Department consisted of only two mighty people: Marti Johnson and Linda Litster. When an officer calls or emails, they are the ones who answer the questions, work on problems, and help you balance chapter profit and loss — and they do this for over 500 chapters.
Next time you call or write us, be sure to thank them for all they have done and continue to do.
Barbara Fontaine, CPC, is 2014-2016 chair of the AAPC Chapter Association board of directors.
---
Happy Trails to Retiring AAPC Chapter Association Board Members
At HEALTHCON in April, we said goodbye to five hard-working, dedicated ladies, who served well during their three years on the AAPC Chapter Association board. It's sad to see them go, but we know they are only an email or phone call away. That's the best thing about being on the AAPC Chapter Association board: Friendships are made that are truly everlasting.
The retiring directors leave you with the thoughts they shared with 2014-2016 AAPC Chapter Association Chair Barbara Fontaine, CPC, about what their experience on the board has meant to them.
Erin Andersen, CPC
Being on the board of directors has given me a broader perspective on coders and chapters. It has highlighted our similarities, creating a kinship with those far away, and has exposed me to new ideas to share with others locally. Not only have I made dear friends, whom I will cherish for years to come, but I have made excellent professional contacts who have helped me sort through many coding conundrums.
Amy E. Bishard, CPC, CPMA, CEMC
My favorite part of being a board member is making a positive impact on chapter officers and inspiring them to be positive leaders in their local chapter on behalf of AAPC.
Kathleen Burke, CPC, CPB
I have really enjoyed getting to know people from all over the country. There is so much diversity, experience, and generosity among our membership that it's been my sincere pleasure.
Roxanne Thames, CPC, CEMC
One of my favorite things was gaining so much knowledge from other wonderful divas in this field. The encouragement from the seasoned members was fabulous; they never made me feel like I didn't belong and I gained so much. It's made me a better person and an even better professional. I overcame my fear of public speaking, too!
Susan Ward, COC, CPC, CPC-I, CEMC, CPCD, CPRC
There are so many experiences that I have been honored to be a part of during my term on the AAPC Chapter Association board that I honestly can't choose just one thing that explains what the past three years have been like for me. Every aspect of this honor — whether it be helping the members, the chapters, or the officers, and the friendships and lifelong bonds — make it difficult to think about having to step down. Regardless of whether you're on the board or what your position is, random acts of kindness and encouragement mean more than anything.
Latest posts by Guest Contributor
(see all)