Physicians: Trust Your Best Friend, the Coder
May 1, 2015
Comments Off

on Physicians: Trust Your Best Friend, the Coder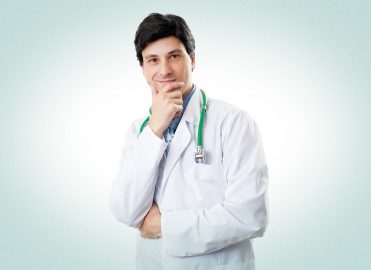 Your coder gets your claims paid and boosts your bottom line.
By Lori A. Cox, MBA, CPC, CPMA, CPC-I, CEMC
Warning: This article is not for the coder. It's for the coder to place on the provider's desk with a sticky note that says, "Read this!"
As a provider (I use the terms "physician" and "provider" interchangeably, to encompass nurse practitioners, physician assistants, doctors of medicine, and doctors of osteopathic medicine), you are subject to daily barrages of information. There are emails, periodicals, and meetings to attend, not to mention the 20 patients you see every day, plus the related dictations and the charts, labs, and radiology reports you must review. How do you have time to look up the correct way to submit your patients' claims so you get paid for providing all of these services?
You don't.
Fortunately, most of you have a fantastic resource in your office: the coder. A certified coder has undergone specialized training in how to submit claims correctly. He or she has a better chance than you do of getting you paid.
I'll repeat that: Your coder has a much better chance than you do of getting your claims paid.
Providers are competitive and uber-smart, so that statement may be a hard pill to swallow. But consider this: If you specialize in podiatry, would you attempt a brain aneurysm repair? Some things are better left to the specialists, and coding is no different. A wise provider gives his or her coders the tools they need, and allows them to do the work they're trained to do.
Forge a Connection
If you haven't already, get to know your coder. Find out his or her birthday, hobbies, kids' names, etc. A first name relationship with your coder fosters greater respect and more comfortable and efficient communication. This not only creates a pleasant work environment, but can actually improve your bottom line. For example, if your coder feels comfortable coming to you with a tip on how to better document a service you're providing, you may be able to report a higher level of service.
Here are a few additional tips to get on your coder's good side:
Know your coder's name, where his or her desk is, and work schedule. Say hello if you see your coder somewhere outside of work. Above all, let your coder know you appreciate his or her work.
When your coder has a question, make time to answer. Or schedule a weekly, 10-minute meeting to answer all the coder's questions at once. Put this meeting in your schedule and keep it every week.
Chances are you'll be audited once a year (either by your coder, a compliance officer, or an external audit company). Your coder should be audited once per year, as well. Most likely your company has a billing supervisor or another person performing this service, and you're entitled to review the results.
Offer your coders specialized training. Just as you are required to obtain continuing education units (CEUs) each year, so are coders. Many providers take their nurse and certified coder along with them to coding or billing training sessions. Or you can send them to the national and/or regional AAPC conferences for coding educational sessions. Make sure they stay up to date with the training.
If you haven't already, beef up your documentation. With ICD-10 coming (yes, it's coming) you must be as specific as possible with your diagnoses. In doing so, you will help your coder transition to ICD-10 with no loss of productivity.
Help Coders to Help You
The more you can do to support your coder, the better. The coder has professional value. It takes about six months to train a new coder in a practice, and many years of continuing effort to master the intricacies of coding.
If you work for a large hospital system, and your coder changes daily, talk with your chief financial officer and explain that you want one coder to handle all of your work, and a backup coder in case of an extended absence.
There is a possibility that your company outsources coding, and your coder may not work in the same location as you. With today's technology, you can find out who takes care of your work and make it a priority to open the lines of communication with him or her via email, Skype, or some other form of telecommunication. The outsourcing company should be able to provide you with the coder's information or the team leader who oversees your claims.
Remember: The coder is your friend. It's worth the time to cultivate a working relationship.
---

Lori A. Cox, MBA, CPC, CPMA, CPC-I, CEMC, has more than 15 years of experience in multiple areas of healthcare including auditing and compliance. She has been certified since 2002 and has held the offices of vice-president and secretary of the Quincy, Illinois/Hannibal, Missouri, local chapter. Cox obtained a master's degree in Business Management from Quincy University in 2015. She is the coding team leader for MedKoder, providing medical coding and auditing services for many healthcare facilities across the nation. Cox enjoys auditing and educating providers on proper documentation requirements for E/M services.
Latest posts by Renee Dustman
(see all)