Chapters Share Success Stories
May 1, 2015
Comments Off

on Chapters Share Success Stories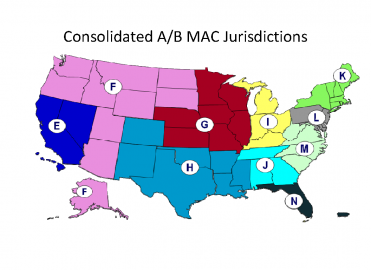 More than 500 local chapters make up the backbone of AAPC. Unique to the industry, our local chapters are places to learn, network, and have fun. And each chapter's vitality is the product of its members. Here are three perfect examples.
Johnstown, Pennsylvania
At the Johnstown, Pennsylvania, local chapter's February meeting, guest speaker Paul A. Rollins, MD, FACS, (right) provided members with education on skin cancer and explained the importance of protecting their skin from sun damage.
Rollins discussed early recognition signs of changes in skin
lesions, types of cancer, treatments, and preventive measures. He also spoke of documentation requirements for proper coding and reimbursement.
In lieu of a gift card drawing, the chapter made a donation to the American Heart Association, in recognition of Heart Month.
Houston, Texas
The Houston, Texas, local chapter's first chapter meeting of the year set a welcoming and fun precedent for 2015. Their theme for February was "red" to honor Heart Month. They held a "red" ticket raffle to give away prizes to attendees, and anyone wearing red at the meeting also received a gift.
Guest speaker Veronica Jones, VJ Consulting, was very helpful in providing insight on effective resume writing skills for healthcare professionals, as well as effective interviewing techniques, said Vice President Drieca Hopkins, CPC. Recruiters from medical staffing agency Medix were also present, and shared their process for recruiting healthcare professionals.
The Houston chapter encourages more member participation and is looking forward to more certification workshops, as well as making their monthly meetings short and fun, but very informative, Hopkins said.
South Bend, Indiana
On March 10, the South Bend, Indiana, local chapter held an informative meeting, reports Secretary Melinda Severt, CPC-A. The highlight of the meeting was a presentation by Lisa Ball CPC, CPMA, CPC-I, who addressed new chronic care management guidelines, giving coders a leg up on billing for these services in 2015.
Chapter Treasurer Rhonda Jones, CPC, presented Ball with a thank you card on behalf of the South Bend chapter to let her know her expertise was appreciated by members.
Latest posts by Renee Dustman
(see all)