Quick Tip: MRSA Coding
May 1, 2015
Comments Off

on Quick Tip: MRSA Coding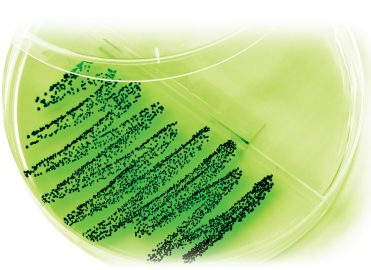 Focus on Reporting as Hospitals Avoid Infections
By John S. Aaron, Jr., CPC
Methicillin-resistant Staphylococcus aureus (MRSA) is an infection caused by a certain strain of staph bacteria resistant to common antibiotics. Individuals are more prone to acquire MRSA while in the hospital for surgery or other treatment. Over the next few years, the Centers for Medicare & Medicaid Services (CMS) plans to increase penalties on hospitals that have the highest record of infections and
injuries, to include MRSA. This program will affect an estimated 700 hospitals.
In 2007, the American Medical Association (AMA) introduced new procedure codes for MRSA testing:
87640 Staphylococcus aureus, amplified probe technique
87641 Staphylococcus aureus, methicillin resistant, amplified probe technique
Since then, more affordable methodologies have come about, such as cultures by nasal swab:
87081 Culture, presumptive, pathogenic organisms, screening only
Reporting vs. Reimbursement
Most codes are created for reimbursement purposes, but there are also codes meant for reporting purposes only. When a patient is tested for suspected MRSA colonization, coding guidelines direct us to assign V02.54 Carrier or suspected carrier of methicillin resistant Staphylococcus aureus (ICD-10: Z22.322). If a claim is filed with this diagnosis prior to receiving a positive on a patient's labs, upon denial by Medicare, the patient should not be billed. You should report the service, however, because these measures may qualify hospitals to participate in pay-for-performance programs when Medicare ultimately factors in rates of MRSA infection.
If a claim documents an infection due to MRSA, and that particular infection has no "combination code" (including the causal organism), assign the appropriate code to identify the actual condition, along with 041.12 Methicillin resistant Staphylococcus aureus in conditions classified elsewhere and of unspecified site (ICD-10: B95.62).
In such a case, Medicare should consider the service to be necessary and reimburse under the patient's outpatient Part B coverage. If the testing occurs during an inpatient stay, Medicare should reimburse using the diagnosis-related group method.
Medicare will be including the rate of MRSA infections in the Hospital-Acquired Condition Reduction Program. Coders have an opportunity to offset any losses experienced by providers, with continued documentation of infection control programs that may justify later rewards.
---

John S. Aaron, Jr., CPC, is a member of the Northbrook, Illinois, local chapter and has served as a chapter officer in recent years. Aaron has 15 years of billing and coding experience, and he recently established ClaimChek — a billing service with a focus on patient advocacy. You can follow him on Twitter at: @ClaimChek.
Latest posts by Renee Dustman
(see all)
No Responses to "Quick Tip: MRSA Coding"