I Am AAPC
May 1, 2015
Comments Off

on I Am AAPC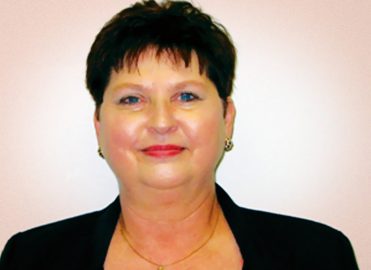 Sylvia Adamcik, CPC, CPC-I, CCS-P, ICDCT-CM
I landed my first job in healthcare in 1984 as an office manager for a private obstetrics and gynecology (OB/GYN) physician. That also was the year CPT® codes were introduced as general coding requirements for Medicare claims. I thought my role would be interviewing, hiring, supervising staff, keeping books, paying bills, etc.; however, I quickly learned there were a large number of outstanding balances that should have been paid by insurance companies or patients, which led me to work on accounts receivables (A/R).
Learning the Ropes
In talking to insurance companies, I kept hearing things like "not a necessary treatment." I didn't know how to argue with that, so I got a set of coding books and started reading. I taught myself how to code, and began networking with others in similar situations.
I later went to work for a neurology practice; and a few years after that, I worked as a practice supervisor doing inpatient coding/billing for nine OB/GYN physicians at St. Mary's Hospital Medical Group (now Covenant Health System). During that time, I took the Certified Professional Coder (CPC®) exam course and became certified. In 2005, I went on to work at Texas Tech University Health Sciences Center (TTUHSC) with the coding activities coordinator, pursuing charge capture projects for different department clinics. My employer sent me to the AAPC instructor workshop in Orlando, Florida, where I obtained Professional Medical Coding Instructor (CPC-I) designation.
The Best of Both Worlds
I went on to teach the AAPC Professional Medical Coding Curriculum course for TTUHSC and I became unit manager of the Medical Practice Income Plan for Texas Tech Physicians. I assisted all departments/specialties in coding education and coding/billing/reimbursement improvements, and I worked with the transaction editing system and claim scrubber.
Today, I manage a staff of five coders, a billing coordinator (A/R follow up, denials, etc.), a part-time student assistant, and oversee the managed care staff members in the OB/GYN department. We are responsible for coding all services (clinic, outpatient, and inpatient) for six clinic locations, and for all providers, including sub-specialties such as GYN oncology, maternal fetal health, and reproductive endocrinology and infertility, as well as standard OB/GYN. I am still very involved in teaching, as well. I am a member of the TTUHSC executive committee of the 2015 Transition ICD-10-CM Steering Committee, tasked mainly with coder and provider education/refresher in ICD-10-CM. And last year, in anticipation of the 2015 ICD-10 implementation date, I created curriculum that covered several areas of ICD-10 specific coding and taught more than 70 coders.
I love what I do. I compare coding to detective work. I tell my students that a good coder is like a good detective — you track down clues and formulate your answers based on documented facts.
Latest posts by Michelle Dick
(see all)