Submit the Correct Place of Service Codes
By Nancy Clark
In Billing
May 12, 2015
Comments Off

on Submit the Correct Place of Service Codes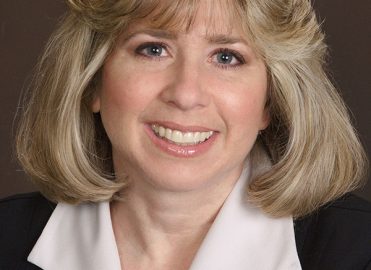 By Nancy Clark, CPC, CPC-H, CPB, CPMA, CPC-I
The Office of Inspector General issued a report indicating that reimbursement is owed to its Medicare Administrative Contractors (MACs) due to incorrect place of service (POS) coding. During the period from January 2010 to September 2012, many physicians' claims erroneously showed that services performed in facility locations, such as a hospital, were billed with POS codes representing a nonfacility location, primarily the office. Because the reimbursement rate to physicians is higher for non-facility locations, the providers were potentially paid more than the allowed amount for their services. It is estimated that $33.4 million was inappropriately paid to physicians during this period.
The primary reason for the widespread errors is attributed to both ineffective internal controls at the physician practice level, as well as inadequate post payment reviews by the MACs.

To avoid inappropriate billing, ask these questions:
• What is the process for inputting claims that the physician has performed at a facility?
• Does the coder verify the place of service prior to claims submission?
• What controls need to be put in place to ensure claims are submitted with the correct POS?
In some offices, the process for inputting facility claims is initiated with the same encounter form the physician would use at the office. If there is no POS on this form, or if it is incorrectly circled, procedures that could be performed in either the office or facility may be billed incorrectly. Checking the patient's medical record will provide more details. Review the operative report and preauthorization, and confirm where the service was provided.
Additionally, some coders may be unaware that an incorrect POS can result in increased payment. Other potential errors include data entry mistakes, software issues, and confusion about the definitions of each POS.
Commonly misused POS indicators are listed below:
• 11 – Office (Nonfacility)
• 21 – Inpatient Hospital (Facility)
• 22 – Outpatient Hospital (Facility)
• 23 – Emergency Room (Facility)
• 24 – Ambulatory Surgical Center (Facility)
• 49 – Independent Clinic (Nonfacility)
The Centers for Medicare and Medicaid Services (CMS) has directed its MACs to recover $7.3 million in potential overpayments from physicians who incorrectly coded physician services performed in ambulatory surgical centers and $19 million related to hospital outpatient locations. They are also tasked with offering continuing education to physicians and their practices on the importance of internal controls.

If your practice receives such a recoupment letter, respond promptly by researching the claim(s) in question and replying to the MAC. Begin reviewing the policies at your practice to determine if they support compliance on this matter. If not, it is time to implement procedures to prevent future mistakes and retain collected revenue.
Latest posts by Nancy Clark
(see all)
No Responses to "Submit the Correct Place of Service Codes"