Future Proof: Why Alternative Payment Models Will Make Skilled Coders Even More Essential
In AAPC News
May 13, 2015
Comments Off

on Future Proof: Why Alternative Payment Models Will Make Skilled Coders Even More Essential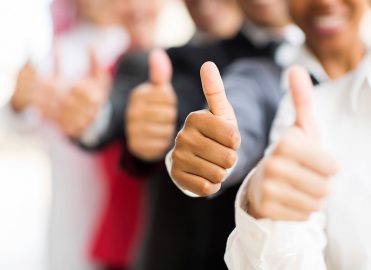 by John Verhovshek, MA, CPC
As policy makers and payers push healthcare toward "pay for performance" reimbursement models, coders may feel some anxiety about the future of their chosen profession.
Fear not.
Significant—and arguably, much needed—changes in how we report and pay for healthcare services are sure to come. And when those changes are fully implemented, they will bring sustained demand (and opportunity) for those who have honed the coder's skill set.
Consider, for example, a few of the alternative payment systems already in place.
Both Medicare Advantage (Medicare HMO) and Accountable Care Organizations (ACOs) rely on a risk adjusted reimbursement methodology called Hierarchical Condition Categories (HCCs). Private plans are paid a fixed dollar amount, and must decide on the most efficient way to allocate treatment resources to manage a patient's condition(s). The more resource-intensive the patient's condition(s), the higher the payment. Presently, tests, procedures and provider encounters are reimbursed through CPT® codes, but a greater portion of payment depends on completely identifying, documenting, and coding the level of risk, as determined by the patient's diagnosis(es). Because the plans offering Medicare Advantage benefits often continue to reimburse providers fee-for-service, most coders are not aware that the diagnoses submitted are used by the health plans to determine the risk score.
Although HCCs shift the emphasis away from fee-for-service, the need for knowledgeable professionals to interpret, and to extract complete information from, the medical record is not diminished. In fact, in inpatient setting where HCCs have been the norm, for years, the demand for experienced coders is strong.
Similarly, private health plans participating in Health Insurance Exchanges under the Affordable Care Act effectively share reimbursement from a common pool of money. Plans that report patient conditions accurately (while also operating efficiently to care for members) will fair better than those that fail to do so. With this comes the need for professionals who excel not only at coding, but also at educating providers and developing and carrying out queries to ensure complete, compliant documentation.
The recent "Medicare Access and CHIP Reauthorization Act," which permanently repeals the sustainable growth rate (SGR) formula to calculate provider payments, includes a new, voluntary pay-for-performance program called the Merit-based Incentive Payment System (MIPS), which will replace the Physician Quality Reporting System (PQRS), Electronic Health Records/Meaningful Use (MU), and the value-based payment modifier (VBM) to become the only Medicare quality reporting program in 2019. MIPs provides for bonus payments of 4 to 9 percent for those providers who score well under the program. As with current quality reporting programs, data collection—a coder's specialty—is essential to attain optimal reimbursement.
Secretary of Health and Human Services Sylvia Mathews Burwell announced this past January that Medicare would shift 50 percent of its provider payments into alternative payment arrangements by 2018. Just days later, the Healthcare Transformation Task Force, a private industry consortium of healthcare leaders (including six of the nation's top 15 health systems and four of the top 25 health insurers) announced that it wants 75 percent of healthcare expenditures to be value-based by 2020.
Clearly, alternative payment models are the future. And as fee-for-service transitions to "value based" payments or pay-for-performance, healthcare organizations must improve efficiency to remain financially viable. To task already overburdened providers with diagnostic code assignment and other administrative tasks detracts from patient care just as providers will need to focus ever more intently on that primary goal. Therein lies greater opportunity for support staff—and most especially coding professionals—who ease the provider's burden and improve her productivity and patient outcomes, while simultaneously protecting the bottom line
It's a great time to be a trained coder. Yes, change is coming. A Coders job in 10 years may not look exactly like a coder's job, today. But embracing change (think yearly code and guideline revisions, shifting payer policies, and the quickly approaching transition to ICD-10), and working to ensure that change doesn't disrupt the essential functions of patient care, is already a crucial part of the coder's work. By building on the skill set they already posses, coding professionals can look forward to a bright future as valuable members of the healthcare community.
Latest posts by John Verhovshek
(see all)
No Responses to "Future Proof: Why Alternative Payment Models Will Make Skilled Coders Even More Essential"