#IamAAPC: Cindy Akkerman
January 1, 2015
Comments Off

on #IamAAPC: Cindy Akkerman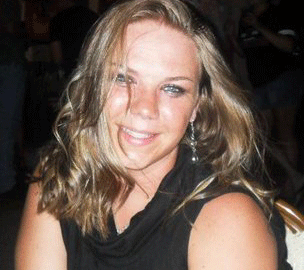 Cindy Akkerman, MBA, MBA-HCM, CPC, CPB, CPPM, CPC-I
My healthcare career began in 2002 in Honolulu, Hawaii. I was a recent college graduate with a bachelor's degree in business, and I was having a hard time finding a job that fit my qualifications and experience. After some entry level administrative positions in a healthcare setting, I lucked out getting a job for a physical therapy clinic. The owner took a chance that I'd be able to learn billing and coding.
Experiencing the Full Revenue Cycle
As it turned out, I excelled at billing and coding, especially working with aging claims. This is where my love for the full revenue cycle and working with aging claims began. In 2004, I wanted to get a certification in billing, since that was the majority of what I did. An associate advised me to get certified in coding instead. Following her advice, I took the Professional Medical Coding Curriculum (PMCC) in 2004 and subsequently passed my Certified Professional Coder (CPC®) exam.
Reaching for More
In 2005, I left Hawaii for Denver, where I landed my first full-time, strictly coding job. Shortly thereafter, I realized I liked the full revenue cycle much more than only coding. I went on to work for an intraoperative neurophysiological monitoring company, where I was responsible for scheduling, billing, coding, and practice management. I finished my first master's degree in 2005 and my second in healthcare in 2006. I wanted to further my credentials, but AAPC didn't have anything available to suit my needs and expertise at that time. I began teaching in billing/coding/healthcare in 2006 and have been doing it ever since.
Eureka! The CPPM® and CPB® Were Born
I moved to Tulsa, Oklahoma, in 2009 to work for another intraoperative neurophysiological monitoring company as the director of billing. My responsibilities include practice management, scheduling, billing, coding, etc. I also became very active in my local chapter, holding multiple positions. In 2012, I began billing and coding for other intraoperative neurophysiological monitoring companies, in addition to my current position. By then, I had come a long way, and so had AAPC. I soon earned two of their new credentials that were suitable for my areas of expertise: the Certified Physician Practice Manager (CPPM®) and Certified Professional Biller (CPB®). Most recently, I became ICD-10 proficient and received my Certified Professional Coding-Instructor (CPC-I™).
The business side of healthcare has been wonderful to me, and my experience and love for teaching and learning makes it a perfect fit. I have been working in the field for 10 years and I have another 40+ years to go. I love what I do. That's why I dedicate so much time and energy into it.
---

Send your success stories and a high-resolution digital photo of yourself to Michelle Dick.
Latest posts by Michelle Dick
(see all)