Minute with a Member: Amy Pritchett
January 1, 2015
Comments Off

on Minute with a Member: Amy Pritchett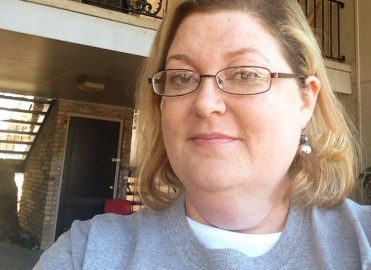 by Michelle A. Dick
Amy Pritchett, CPC, CASCC, CEDC, CCS, CCDI, CMRS, ICDCM-CT, ICDCM-CCC, C-AHI, CMRS
Consultant for HIMagine Solutions, Tampa, Florida
Tell us a little bit about your career — how you got into coding, what you've done during your coding career, what you're doing now, etc. 
I enlisted in the U.S. Air Force when I was 17. I worked as an office manager for the on-base obstetrics/gynecology (OB/GYN) clinic. I was fortunate to have an awesome office administrator who mentored me and appointed me as the coder for the clinic. After I was discharged, I went to work for an ambulance company as the medical coding and billing supervisor. Seven years later, I moved on to teach for a local technical college's medical billing and coding program. While there, a local hospital recruited me for a supervisor position of its outpatient surgery, emergency room, and inpatient coding department. From there, I became an auditor/educator consultant for a national corporation. Along the way, I earned a bachelor's degree in Healthcare Administration and several credentials. Today, I am owner of Gulf Coast HIM Solutions, LLC, which provides remote coding and auditing services. Next, I plan to take the Certified Inpatient Coder (CIC™) and Certified Anesthesia and Pain Management Coder (CANPC™) exams.
What is your involvement with your local AAPC chapter? 
I am the 2014-2015 vice president of the Mobile, Alabama, local chapter and was elected as president for the 2015-2016 term. I am the first to help another coder, whether it be by networking or through instruction. I enjoy being the person who everyone can trust to ask a question and be led in the right direction. I volunteer to help on committees and I look forward to our meetings every month.
What AAPC benefits do you like the most? 
The AAPC benefit I like most is networking on the Member Forums. I meet so many coders who need extra help or who are just starting in their career and have questions. Helping others is what being a coder is all about.
What has been your biggest challenge as a coder? 
My biggest challenge as a coder has been advancement opportunities. Consistently educating myself and following protocol hasn't been easy. It took me over 20 years to build up enough education and certifications where I could advance. Another challenge was finding someone to take a chance on hiring me with little to no experience in coding other than OB/GYN. It's a challenge many coders face. My advice: Don't give up. Your next opportunity is out there; you just have to claim it!
How is your organization preparing for ICD-10?
My organization has provided its staff with several ICD-10 programs. I am fortunate that my provider has taken ICD-10 seriously and has us up-to-speed on the implementation process.
If you could do any other job, what would it be?
I would be a chef. I love to put ingredients together on the stove and see what happens. I love to cook southern comfort food such as macaroni and cheese, fried chicken, mashed potatoes … I could go on all day.
How do you spend your spare time? Tell us about your hobbies, family, etc.
I have an 18-year-old who keeps me quite busy. I love to hunt deer, fish, camp, and spend time with family and friends. I love to have my family and friends over for BBQ on the weekends. I love to watch college football (Alabama) and enjoy working out at my local gym. I also like to curl up with a good medical guideline publication such as the Federal Register every now and then.
Latest posts by Michelle Dick
(see all)