#IamAAPC: Sherin A. Ninan
February 1, 2015
Comments Off

on #IamAAPC: Sherin A. Ninan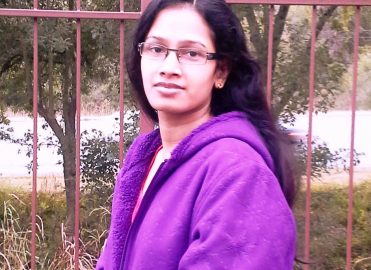 by Michelle A. Dick
Sherin A. Ninan, CPC, COC, CPEDC, CPCD, CPRC
After earning a master's degree in biotechnology, I started my career as a college lecturer in Bangalore, India, for a college's biotechnology department. My subjects were genetic engineering, immunology, and molecular biology. After my wedding, I moved from Bangalore and had to find a job in my new location. I came across a job listing for medical coding at a company called RevenueMed India at Technopark, Kerala, India. I tried my luck at coding and went through basic training. I earned my Certified Outpatient Coder (COC™) credential while I was working there. I enjoyed coding, but I needed to learn more.
I Found My Coding Passion in the USA
I traveled to the United States in 2013 to join my husband. Although I can't work due to my dependent visa, it hasn't dampened my hopes to become a great coder. My husband, who is interested in healthcare IT, encourages me to study various medical coding specialties and supports me when it's time to take an exam. I have passed four certifications in a year's time. As I study, I grow to understand how coding is intertwined with healthcare, and I love the business more and more. I dream of making it big in the field one day.
Looking to the Future
Five years from now, I see myself as a senior medical coding instructor, a freelance trainer, or a manager of a team of medical coders. For now, I am maximizing the opportunities that being an AAPC member brings.
Latest posts by Renee Dustman
(see all)