AAPC Certification Matters to Me
April 1, 2015
Comments Off

on AAPC Certification Matters to Me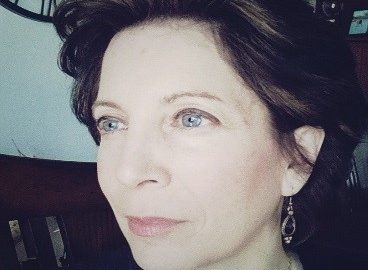 by Julie Pisacane, CPMA, CEMC
I've never been more confident in the work I do.
My career in the healthcare office began many years ago, working for an orthopedist while I was in high school. I liked working there; and to this day, it's my home away from home. I now work for a growing multi-specialty practice in a supervisory position. I'm accountable for reviewing claims before they are submitted, checking documentation against billed charges, and collecting on aging delayed or denied claims.
Education Is Key
Times are changing and it's becoming more difficult to obtain reimbursement from insurance carriers that deny claims for so many different reasons. A few years ago, I wanted to know if an insurance carrier was correct in down-coding an evaluation and management (E/M) visit. I was told by a supervisor to just use my judgment. Well, "my judgment" told me to get educated on the matter so I would have confidence in making such determinations. Lucky for me, an AAPC-certified coworker pointed me in the right direction.
AAPC has been an extremely helpful resource for my coding, compliance, auditing, and revenue management needs. My AAPC certifications have put me in a much better position to help other billers and supervisors review claims that need a little more attention.
Learn Proper Billing
for Success and Confidence
I earned two certifications over the past two years: Certified Professional Medical Auditor (CPMA®) and Certified Evaluation and Management Coder (CEMC™).
I had to take the CEMC™ exam twice, but it was worth it. My appeals on improper payments and denied claims are successful because I learned what I needed to know about modifiers and E/M levels. I have a better understanding of the system in place for proper E/M coding, which seems like a gray area at times. Earning my CPMA® taught me rules, regulations, and knowing exactly what to look for when auditing a medical record.
Now, when others turn to me with billing or auditing questions, I can readily provide an answer with confidence.
Next Stop Is ICD-10
I'm preparing for the ICD-10 proficiency exam. I have no doubt AAPC's materials, webinars, and resources will help me to better understand ICD-10 and pass the exam.
---

Julie Pisacane, CPMA, CEMC, is employed as the collections team leader of the No Fault Department at Orlin & Cohen Orthopedic Group, and is a member of the Nassau County, New York, local Chapter.
Latest posts by Guest Contributor
(see all)