Are We Causing Under-coding with Our Audits?
In Audit
May 27, 2015
Comments Off

on Are We Causing Under-coding with Our Audits?
By Charla Prillaman, CPCO, CPC, CPC-I, CCC, CEMC, CPMA
During a recent meeting with approximately 40 providers, I asked how many had billed a level 5 evaluation and management (E/M) visit in the last month.  Not one hand was raised.   How about the last 6 months?   A few hands went up but each of them said, "Well, maybe one".   This audience was a mixed group of specialists, surgeons and primary care providers.  As a group, they shared with me that their understanding of 99205 was reserved for the patient who was so sick he or she was either admitted immediately or just about to expire.
Seriously?  Is this coding myth still out there?  Once medical necessity is established, the three key elements for evaluation and management coding are:
History
Examination
Complexity of Medical Decision Making
Notice that "need for hospitalization" or "serious illness/injury putting the patient in danger of loss of life or limb" is NOT a key element.   In fact, we find these two circumstances under the Nature of Presenting Problem column on the Table of Risk.  The risk table gives us a part of the complexity of medical decision calculation but should not be substituted as the driving force when auditing E/M levels.
The 3 part MDM calculation considers the highest level as one of 2 required components.   A serious illness/injury requiring hospitalization or reasonably expected to be a threat to life will not support high complexity MDM if the patient has a single problem that is established to the examiner where there is no necessity to gather extensive data.
A new problem to the examiner that requires a work-up with a "high" selection from the Table of Risk  will equate to a high complexity MDM and support those cases where the illness/injury is severe or life-threatening in nature.  I suspect this is the foundation for the coding myth.
Consider the new problem to the examiner that requires work-up.  A provider may order and/or review lab work, imaging studies, as well as review and summarize another provider's old records.  When the data "points" total 4, as they do in the above example, the complexity of MDM is high regardless of which block on the Table of Risk is selected.
Also, consider the established patient whose visit consists primarily of counseling or co-ordination of care.  It is not uncommon for these kinds of visits to take 40 or more minutes of face to face time with the provider with more than 50% of that time counseling.  I find that counseling is more common than coordination of care since in the office setting, much of the care coordination is delegated to staff to arrange.
As I explained these other 2 times that a level 5 service might be appropriate, my audience described a number of medical scenarios where the medical necessity was clearly appropriate and the need for extensive diagnostic data might place a patient with "moderate" risk in the high complexity MDM, potentially qualifying for a level 5 service.
Along with the complexity of MDM, both history and examination will have to be comprehensive for new patients, and either the history or examination will have to be comprehensive for established patients to support level 5 office codes.   As auditors, we must be careful to deliver the whole message and not artificially limit our providers to submitting claims with E/M codes lower than than the work and documentation support.
Latest posts by Charla Prillaman
(see all)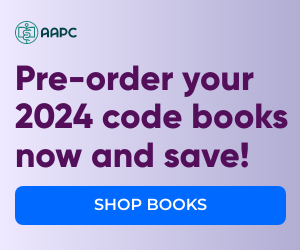 No Responses to "Are We Causing Under-coding with Our Audits?"