April's "Medicare Access and CHIP Reauthorization Act of 2015"
By Jeanne Yoder
In Billing
May 27, 2015
Comments Off

on April's "Medicare Access and CHIP Reauthorization Act of 2015"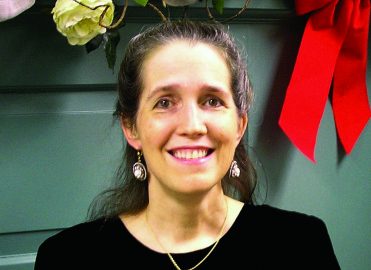 Check out the "Medicare Access and CHIP Reauthorization Act of 2015".   It is public law number: 114-10  Don't think it is limited to Medicare Access and the CHIP reauthorization.
This Act, signed in April, ends the "Sustainable Growth Rate" for Medicare funding.  During the next few years, Congress will be working on another chimera of a payment plan.  Right now, the name of the new plan might be "Merit-based Incentive Payment System (MIPS)."  It is not planned to go into effect until 2019 so there is plenty of time for changes prior to the 2019 implementation.
This MIPS might include performance categories of quality, resource use, clinical practice improvement activities, and meaningful use of certified EHR technology.  Clinical practice improvement activities are things like
expanding practice access (e.g., more same-day appointments, advice lines);population management (e.g., monitoring patient health conditions to provide timely interventions);

care coordination (e.g., timely communication of test results; use of remote monitoring or telehealth);

beneficiary engagement (e.g., beneficiary self-management assessment and training); and

patient safety (e.g., using clinical or surgical checklists).
Electronic Health Record (EHR) Meaningful Use. 
The Act updated 42 USC 139w-4:  Payment for physicians'' services (a) (7) (A) (ii) adjusts the payments to 99 percent in 2015 if you are not using "meaningful use EHR technology."  In 2016, it will be 98 percent payment.
Did you know that last November, there was a requirement to transition all 10-day and 90-day global surgery packages to 0-day global periods?  No problem – Congress already changed it.  Whew.  Getting rid of global packages would have increased the number of claims, and increased the amount of time posting receipts, etc.  Now the plan is to start 1 Jan 2017, having a sample of physicians provide information such as the number and level of medical visits furnished during the global period as well as supply costs.  You will need to track this and report it at the end of the global period.  For those of you already collecting these data (e.g., so you can determine which services were cost effective to provide and those to limit), lucky you.  For everyone else, start thinking about how you will collect all the post-operative follow ups.  Your incentive?  Medicare has the option to delay payment of 5 percent of what would have been paid until the data are provided.
The Act includes $50,000,000 in 2015 and $75,000,000 in 2016 for Abstinence Education.  Check out 42 USC 710:  Separate program for abstinence education.  The purpose is to provide "mentoring, counseling, and adult supervision to promote abstinence from sexual activity, with a focus on those groups which are most likely to bear children out-of-wedlock."  It is for programs which teach "that sexual activity outside the context of marriage is likely to have harmful psychological and physical effects."  Interesting.
The Act also includes a continuance of the "Secure Rural Schools and Community Self-Determination Act of 2000" which is something about getting payments from the United States Forest Service. These county payments are 25 percent of gross revenues from each national forest being paid to the states to use on the roads and schools in the county in which the forest exists.
What do these have to do with "Medicare Access" you ask?  They are evidently just a reminder that you need to read all the way to the bottom before you sign anything.
BOTTOM LINE:  Stay involved.  Keep an eye on what is happening.  They are your Congressmen.  Let them know what you think.
Latest posts by Jeanne Yoder
(see all)