Supreme Court Decision May Prompt Additional Whistleblower Cases
In Compliance
June 3, 2015
Comments Off

on Supreme Court Decision May Prompt Additional Whistleblower Cases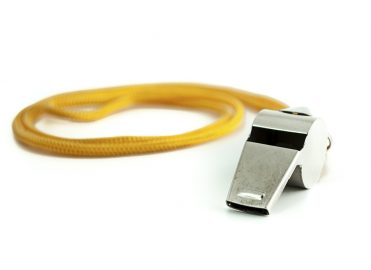 by John Verhovshek
The Supreme Court has ruled that the False Claims Act allows for multiple qui tam actions—or "whistleblower" suits—based on a single complaint. The unanimous decision in Kellogg, Brown & Root Services Inc. v. United States ex. rel. Carter, announced May 26, removed any assumption that "first to file" prevents subsequent suits based on similar information. Prior to this holding, where relator A filed a qui tam case and the case was dismissed with prejudice, no subsequent relator could file a subsequent suit over the same conduct.
This was beneficial to providers because winning a dismissal provided finality. No longer.
The False Claims Act states, "No person other than the Government may intervene or bring a related [qui tam] action based on the facts underlying the pending action." This was generally interpreted to mean that only one whistleblower suit could be brought based on any given complaint. The Justices disagreed, with Justice Samuel Alito asking rhetorically in his opinion for the Court, "Why would Congress want the abandonment of an earlier suit to bar a later potentially successful suit that might result in a large recovery for the government?"
"I think this is significant to providers given that from their perspective, this gives relators an endless number of bites at the apple at getting a case into court," comments Michael D. Miscoe, JD, CPC, CASCC, CUC, CCPC, CPCO, CMPA, AAPC National Advisory Board President Elect, Legal Advisory Board, and AAPC Ethics Committee chair.
Healthcare industry groups filed briefs in the case, worried that just such a verdict would allow a potentially endless series of whistle-blowers to file repetitive lawsuits. Although this decision permits just such a possibility, subsequent whistleblowers must do more than simply repeat a complaint or evidence. Additionally, earlier cases must have been dismissed for reasons other than their merits. Subsequent qui tam relators may gain advantage, however, by learning from the mistakes of their predecessors.
Latest posts by John Verhovshek
(see all)