Local Chapter News – June 2015
June 1, 2015
Comments Off

on Local Chapter News – June 2015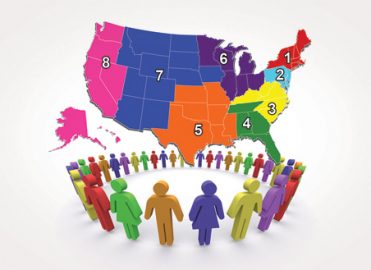 Focusing on Our Chapters
More than 500 local chapters make up the backbone of AAPC. Unique to the industry, our local chapters are places to learn, network, and have fun. And each chapter's vitality is the product of its members. Here are a three perfect examples.
West Los Angeles, California
It's been an exciting year for the West Los Angeles, California, local chapter. They were honored to have AAPC CEO Jason VandenAkker present on February 18 an overview of AAPC and answer members' questions.
On March 14, the chapter hosted its first Officer Training Workshop, presented by 2013-2015 AAPC National Advisory Board Member Rhonda Zollars, CPC, COC. "In attendance were officers and members from many nearby chapters — Culver City, Long Beach, Orange, and Pasadena, to name a few," said President Ruby Weissman, CPC. "A great time was had by attendees, learning and sharing ideas with one another."
Jackson, Mississippi
The officers from the Jackson, Mississippi, local chapter went to New Orleans, Louisiana, for 2015 officer training. During the luncheon, there was ample opportunity to converse with other officers and ask questions about the positions they hold. Betty Harris, CPC, said, "We gained more than just knowledge at the meeting. We also gained comrades in the field, and in the same officer position."
Leesburg, Virginia
Leesburg, Virginia, local chapter had the privilege of spine surgeon Ali Moshirfar, MD, speak at their April 8 meeting. Moshirfar explained spine procedures in a way that made learning easy and fun for coding professionals, said President Nathalie Ordanza, CPC.
Latest posts by Michelle Dick
(see all)