Interview with a Coder
June 1, 2015
Comments Off

on Interview with a Coder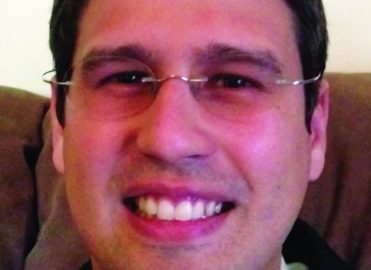 A coder is guided to becoming a coding professional and explains his challenges and what lies ahead.
By Denis Rodriguez, COC, CASCC
Carlos Carioca-Gomes, COC-A, has been working as a medical coder for over a year. His story has become increasingly unique in the coding world: He was hired as an entry-level coder. As some coders with apprentice designation struggle to land a coding position, you may wonder how that comes about. What challenges did Carioca-Gomes face in transitioning into the coding field? What kind of help did he receive? Where will he go from here?
I sat down with Carioca-Gomes to dig a little deeper into his experience as a newly-certified coding professional.
Denis Rodriguez (DR): What setting do you work in? 
I work in a remote setting, from home, for a large, national surgical solutions provider. I code several different surgical specialties.
DR: How long have you been a coder?
I have been a coder since January 2014. I passed the Certified Outpatient Coding (COC™) exam (formerly CPC-H®) in May 2014.
DR: What did you do before you became a coder?
I used to work as front desk clerk/manager on duty at a hotel. I worked in that field for years. Finally, I decided to make a career switch to medical coding. It was quite a transition from one field to another, especially because I had no experience in the medical field.
DR: What made you decide coding is something you wanted to do?
I have a good friend who has been a coder for years. My wife suggested I speak with him to see if I could get into that field. When I spoke to my friend, he actually said that he had thought about me becoming a medical coder before! From that moment, I decided I wanted to become a medical coder.
DR: How did you get your start in coding?
That friend gave me direction on how to get started. He told me that I would need to know medical terminology and anatomy. He discovered on the AAPC website that there was a coding package that would help to train me. This package included online courses for medical terminology, anatomy, and COC™. The package also had a voucher that allowed me to take the COC™ exam. I purchased the package and got started. My friend also explained some different things about medical coding, like how to use coding books, National Correct Coding Initiative (NCCI) edits, etc.
When I was ready to sit for the exam, I let my friend know. He said that he would speak to management of the company he worked for, Surgical Care Affiliates (SCA), to see if they would hire me. Management decided to give me a chance, and even to develop a training program for entry-level coders.
DR: What has helped you the most as a coder?
Definitely having good knowledge of medical terminology and anatomy. Sometimes, you may find a case in which you are not familiar with the terms or the anatomy involved. It's key to educate yourself in such cases.
You want to follow American Medical Association (AMA) and NCCI guidelines very closely, depending on the payer. This helps ensure accurate coding. Also, ask assistance from experienced coders. They provide great guidance on how to code accurately.
DR: What skill sets have you been able to translate from your
previous work experience into coding?
My previous occupation involved ensuring customer service satisfaction. Working at SCA, I have to code for different facilities. As in my previous role, I work very hard to ensure excellent customer service to the teammates from each facility I work with and the entire company.
When I worked as a front desk agent, I had to be extremely professional towards workmates and customers. I do the same working with SCA in that I make sure emails and phone conversations are handled in a very professional manner.
DR: What has been the most challenging thing for you as a coder?
I think the most challenging aspect — and I suspect many coders will agree with me — is knowing if codes bundle into each other. Sometimes, you may know all the codes to use for a specific encounter, but find out that some procedures are bundled into other procedures. To overcome this challenge, it's mandatory for a coder to know AMA/CPT® or NCCI guidelines, depending on the payer. CPT® Assistant articles have helped me make these decisions, and experienced coders have guided me, as well.
DR: In what directions are you thinking of taking your
coding career?
I plan on possibly getting specialty certification — ambulatory surgery center (ASC) or certain surgical specialties like orthopedics — for other coding specialties or settings. SCA has a Performance Improvement department that develops education for their coders, audits coding, and researches coding issues. I would love to develop enough as a coder to do something like that. But as of now, I am concentrating on acquiring accurate medical coding knowledge.
DR: What advice would you give to someone who was thinking of transitioning into a career in coding?
This is a very rewarding career to get into. It's rewarding in the sense that you are involved in a unique aspect of the medical field. You will also gain extensive knowledge of medical terminology and anatomy. Expect to do a lot of research in the beginning, and ask for assistance from experienced coders. Your personal research will never end; the medical field is rich with information that is always being updated. It will require a lot of work on your part, but you will see with time that it is well worth the investment!
---
Denis Rodriguez, COC, CASCC, works as a performance improvement analyst for SCA, a large, national surgical solutions provider. In his 15 year coding career, he has worked as a coder, auditor, educator, and speaker in both the professional and facility settings. As an educator, Rodriguez has overseen and implemented the development of weekly, monthly, and yearly educational programs, publications, and assessments. As an auditor, he has performed hundreds of audits for surgery centers throughout the country, identifying compliance issues and areas of missed revenue. Rodriguez has spoken at several national ASC conferences and has published articles in several medical industry magazines. He is a member of the Orlando, Florida, local chapter.
Latest posts by Guest Contributor
(see all)