MWAM: Darlene Austin, CPC, COSC
June 1, 2015
Comments Off

on MWAM: Darlene Austin, CPC, COSC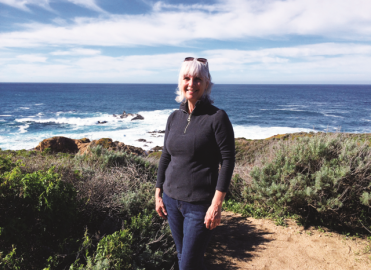 Darlene Austin, CPC, COSC, is an author and an independent coding contractor for orthopedics.
Tell us a little bit about your career — how you got into coding, what you've done during your coding career, what you're doing now, etc.
In 2004, my job in the newspaper business ended and I needed to find a new job. I remember seeing the words "medical coding" on a book several years earlier. I looked online and discovered AAPC. AAPC was chock-full of information, from the mindset of a coder to the job description and nationwide salaries. I felt my mindset was right on target as a coder. I took the four month medical coding course based in Yorba Linda, California (a two- to three-hour drive from home), and passed the Certified Professional Coder (CPC®) exam on the first attempt.
With a CPC-A® in hand, I sent out 168 "career transformation" resumes throughout my area. Five months later, I was hired for an orthopedic surgery coder position. I was the only coder for 17 surgeons of all subspecialties. At home, I studied orthopedic anatomy, terminology, coding, modifiers, and Medicare guidelines. I slept, ate, and breathed coding for months! The clinic employed billers and collectors, which afforded me to see the full circle of reimbursement, and I gained insight into insurance companies' denial/appeal practices. After working off my apprenticeship, I took and passed the Certified Orthopaedic Surgery Coder (COSC™) exam.
In 2008, I became an independent coder, working from home. I sent a few hundred letters to orthopedic clinics offering my coding services. I understood how important coding was to the compliant health of a clinic, and I expected to be inundated with calls. Unfortunately, that was not the case. I received my first call for coding services after six months. I now have two surgeons who I code for, one in Washington and one in Alaska.
In 2009, I moved to Utah to work in an orthopedic clinic as an internal surgery auditor and patient advocate for billing inquiries. In 2012, I completed a book, DOCUMENT SMART, M.D. for Orthopaedic Surgery, which can be purchased only through me. I am in the process of writing a humanitarian book.
What is your involvement with your local AAPC chapter?
In 2013, I was education officer for South Salt Lake Valley, Utah, local chapter. I gave two presentations on shoulder surgical coding. I attend meetings regularly, and I get excited when I learn something new outside of my specialty.
What AAPC benefits do you like the most?
AAPC understands many coders do not have the financial means for obtaining continuing education units, so they offer courses and information that are low- or no-cost. I see AAPC as an innovative company extending into additional areas of the medical field, helping people to become knowledgeable and certified.
What has been your biggest challenge as a coder?
My biggest challenges have been trying to sell my coding services and writing my first book. I was astounded when I discovered many surgeons code their own operative reports; the likelihood of them understanding what needs to be documented for their procedures is minimal.
How is your organization preparing for ICD-10?
As an independent coder, I've purchased and studied the ICD-10 crosswalk book. I've taken the ICD-10 Anatomy & Pathophysiology Training course, and I am pursuing additional ICD-10 studies, as well as networking with other coders.
If you could do any other job, what would it be?
I would love to be a freelance photographer.
How do you spend your spare time? Tell us about your hobbies, family, etc.
From December 2014 to March 2015, I traveled to see my daughters: my youngest, Jessica, in Washington and my oldest, Sarah, in Los Angeles. Jessica is a volunteer in the pediatric ward at a hospital. Sarah is a flight attendant based out of Melbourne, Australia. It was wonderful to be with them and connect again. I am incredibly proud of how outstandingly conscientious and caring they are. Traveling the South 101 from Washington to Los Angeles rekindled my passion for photography. I also enjoy coding orthopedic surgeries and helping surgeons, coders, and collectors with the challenges of surgical documentation.
---

GOT A MINUTE?
If you are an AAPC member who strives to advance the business of healthcare, we want to know about it! Please contact Michelle Dick, executive editor, at michelle.dick@aapc.com, to learn how to be featured.
Latest posts by Michelle Dick
(see all)