Risk Assessment High Priorities: Part 2
June 1, 2015
Comments Off

on Risk Assessment High Priorities: Part 2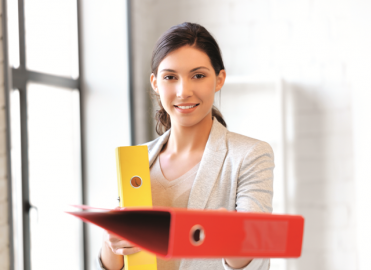 Five human resources policies every practice should implement and maintain.
Five significant human resources policies your practice should adopt are: non-discrimination, sexual harassment, Family Medical Leave Act, the Fair Labor Standards Act, and non-retaliation. These policies ensure your practice complies with important federal and state laws implemented to protect individuals in the workplace.
Non-discrimination
Adopt a strict policy that your practice will not discriminate against any provider, staff member, patient, family member, or any other person, based on the following regulations:
Title VII of the Civil Rights Act of 1964 (Title VII), which prohibits employment discrimination based on race, color, religion, sex, or national origin;
The Equal Pay Act of 1963 (EPA), which protects men and women who perform substantially equal work in the same establishment from sex-based wage discrimination;
The Age Discrimination in Employment Act of 1967, which protects individuals who are 40 years of age or older;
Title I and Title V of the Americans with Disabilities Act of 1990, as amended, which prohibits employment discrimination against qualified individuals with disabilities in the private sector, and in state and local governments;
Sections 501 and 505 of the Rehabilitation Act of 1973, which prohibit discrimination against qualified individuals with disabilities who work in the federal government;
Title II of the Genetic Information Nondiscrimination Act of 2008, which prohibits employment discrimination based on genetic information about an applicant, employee, or former employee; and
The Civil Rights Act of 1991, which among other things, provides monetary damages in cases of intentional employment discrimination.
Sexual Harassment
Sexual harassment includes unwelcome sexual advances, requests for sexual favors, and other verbal or physical conduct of a sexually harassing nature when:
Submission to the harassment is made (either explicitly or implicitly) a term or condition of employment;
Submission to or rejection of the harassment is used as the basis for employment decisions affecting the individual; or
The harassment has the purpose or effect of unreasonably interfering with an individual's work performance or creating an intimidating, hostile, or offensive work environment.
If you receive a complaint of sexual harassment by anyone, including supervisors, co-workers, or visitors, immediately tell the harasser that his or her behavior is offensive or unwelcome and request that the behavior stop. Bring the matter to the attention of your compliance officer or practice manager (unless the compliance officer or practice manager is involved — if that's the case, inform other management or your practice's owner(s)).
If alleged harassment involves any type of threats of physical harm, suspend the alleged harasser with pay, and conduct an investigation. If the investigation supports charges of sexual harassment, discipline the harasser, up to and including termination. If the investigation reveals the charges were brought falsely and with malicious intent, discipline the accuser, up to and including termination.
The Family Medical Leave Act (FMLA)
The FMLA applies if your practice employs 50 or more employees. Employees and the Department of Labor can file claims for violations of the FMLA. The FMLA allows employees to take medical or family leave for their own health reasons or to care for other family members. The employee must have been employed at least 12 months and have worked at least 1,250 hours during the previous 12 months to be eligible for leave.
An employee is allowed 12 workweeks of leave in a 12 month period for the birth and care of a newborn within the first year, after adoption or foster care placement, or if he or she, or a spouse, parent, or child has a serious health condition. Longer leaves may be allowed if the person who is seriously ill is in the military.
The FMLA leave includes any other paid time off the employee has, including during short- or long-term disability. For example, employees may take intermittent medical leaves for periodic treatments of a serious health condition.
Require a written explanation for a requested FMLA leave and make sure that, during the leave, the employee keeps you updated on any changes. You can require an employee to get a second or third medical opinion — although you must do so at your cost.
Establish a policy that any employee who can reasonably anticipate a medical leave inform you in advance. If a request for leave is foreseeable and the employee fails to provide adequate notice, you can delay or deny the leave.
If the leave lasts 12 weeks or less, you must guarantee that the employee can return to his or her previous position or an equivalent position with equivalent pay, benefits, and other terms and conditions. If the leave is longer than 12 weeks, you can fill the employee's position and attempt to place the employee at the end of the leave. You can terminate an employee that does not return from their authorized leave.
If an employee takes intermittent leave, you can require the employee to transfer temporarily to an alternative, available position for which the employee is qualified, or you can modify the employee's existing job, as long as the temporary position has equivalent pay and benefits and better accommodates the employee's recurring periods of leave.
Employees on leave will continue to receive insurance benefits and remain responsible for his or her portion of premiums. You may recapture premiums you pay during an employee leave if the employee fails to return to work because of his or her (or family member's) health condition, or other circumstances beyond the employee's control.
Fair Labor Standards Act (FLSA)
The FLSA prescribes standards for basic minimum wage and overtime pay, and affects most private and public employment. It requires employers to pay covered employees at least the federal minimum wage, and overtime pay of 1.5 times the regular rate of pay. The FLSA is administered by a division of the Department of Labor.
You are required to post wage and hour information for your employees in a conspicuous place. These posters can be obtained for free from the Department of Labor and your state agency that administers wage and hour laws.
Non-retaliation Policy
The U.S. Sentencing Commission's organizations guidelines and the Office of Inspector General's compliance guidance requires you to implement and maintain a policy of non-retaliation/non-retribution for employees who report violations of laws, or your practice's policies and procedures or code of conduct. Adopt a policy and implement procedures that encourage your employees to communicate problems, concerns, and opinions on any issue without fear of retaliation or reprisal. Post the policy prominently, and clearly state:
All employees have a duty to promptly report actual or potential wrongdoing and violations of laws, policies and procedures, and your code of conduct;
Your practice will act upon all reports of actual or potential violations, problems, or concerns in an appropriate manner;
Employees who in good faith report wrongdoing or violations will not be subjected to retaliation, retribution, or harassment; and
While employees cannot escape the consequences of their own wrongdoing, you will consider self-reporting when determining what disciplinary action will be taken.
Physician practices often focus on risks associated with noncompliant billing and lose sight of the most elemental risk associated with doing business: employees. Solid, up-to-date human resources policies will prevent costly misunderstandings.
---

Marcia L. Brauchler, MPH, CMPE, CPC, COC, CPC-I, CPHQ, is president and founder of Physicians' Ally, Inc. Brauchler and a uniquely qualified staff provide advice and counsel to physicians and practice administrators, as well as education and assistance on how best to negotiate managed care contracts, increase reimbursements, and stay in compliance with healthcare laws. Brauchler's firm sells updated HIPAA policies and procedures at
www.physicians-ally.com. She is a member of the South Denver, Colorado, local chapter.
Latest posts by Guest Contributor
(see all)