2010 Medicare Physician Fee Schedule Update
By admin aapc
In Billing
November 30, 2009
Comments Off

on 2010 Medicare Physician Fee Schedule Update
The Centers for Medicare & Medicaid Services (CMS) has issued a corrected 2010 Medicare Physician Fee Schedule (MPFS), available on its Web site.
Updated PFS relative value units (RVUs) include technical corrections for CPT® codes G0341, 29870, 36481, 37183, 47382, 50200, 55873, 92610, 99221, 99222, 99223, 99304, 99305, and 99306.
The 2010 conversion factor contained in the 2010 MPFS final rule has also been modified. The 2010 conversion factor is now $28.3895, instead of $28.4061 as previously indicated in the final rule.
CMS indicated that a correction notice will be published in the Federal Register regarding these corrections, but did not specify when.
Latest posts by admin aapc
(see all)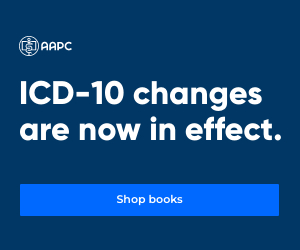 No Responses to "2010 Medicare Physician Fee Schedule Update"