Coder Assists Physician in Developing TCM Tool
In Facility
June 1, 2015
Comments Off

on Coder Assists Physician in Developing TCM Tool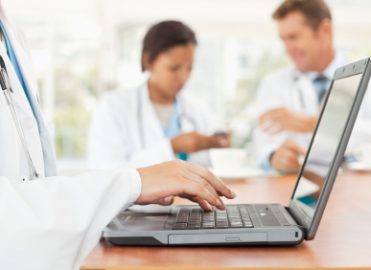 Results turn out to be a win-win for patients, physicians, and coders.
Initially, Phyzit, Inc. co-founders Stephen Canon, MD, and Mike Canon, JD, launched a software tool aimed at improving patient-physician communication via telemedicine and mobile messaging. It turned out to be an opportunity to streamline transitional care management (TCM) and chronic care management (CCM), as well.
After evaluating the market and interviewing customers, they pivoted their strategy to streamline billing workflow and improve TCM reporting.
When creating this app, Stephen Canon consulted Pam Brooks, CPC, COC, coding manager at Wentworth-Douglass Hospital in Dover, New Hampshire, about TCM and CCM services in regards to how they are coded and reimbursed. Brooks said:
"I see the value in such an application … as [practices and facilities] try to navigate the complexities of CCM billing, improve revenue, and decrease patient admissions/re-admissions. Tracking these services along with unplanned admissions, time, bundling issues and payer and CPT® guidelines is a full-time job. And frankly, our organization had to develop this technology within our own EHR system, which was both costly and time consuming. I can see this application being a very cost-effective alternative for providers who don't have the deep pockets of corporate medicine."
Here's How It Works
The TCM process has an interface that saves time for office staff, reduces workflow demands on primary care physicians, and increases revenue. Patients have direct communication with their doctors and can add family members or other caregivers to their health management plan.
The application, Phyzit TCM, "incorporates secure electronic messaging, phone calls, telemedicine video sessions, and SMS text messaging into a cloud-based platform designed to increase patient engagement and aid physicians in keeping patients healthy after hospital discharge," according to Arkansas Small Business and Technology Development Center.
Takes Clunks Out of TCM Billing
The process of billing TCM services can be clunky, according to Brooks, with areas that can use improvement. "Although CMS is headed in the right direction by reimbursing for TCM to help prevent costly readmissions, the logistics in regards to proper billing and coding is sometimes confusing and time-consuming," Brooks said. "A tool such as this will go a long way towards simplifying the process."
When the smartphone app was beta tested last fall, Brad Bibb, MD, a family practice physician in Ash Flat, Arkansas, made an additional $1,400 per month using the app, and his hospital readmissions were cut by 50 percent. Zana Johnson, care manager for Family Clinic of Ashley County in Crossett, Arkansas, also uses the app. "In today's healthcare, we must utilize all the tools available to be efficient and still maintain the level of care our patients deserve," Johnson said. "That's what Phyzit does — it makes my job easier without all the stress, so I can concentrate on patients and their needs."
CCM is another area that would benefit from this approach to patient management workflow and greater coding and billing efficiency. Phyzit CCM is in the planning stages, and Stephen Canon assures us it will streamline the CCM practice opportunity.
Sources:
http://phyzit.com/
Arkansas Company Phyzit, Inc. Tackles Transitional Care Management Nationally
---

Michelle A. Dick is executive editor at AAPC.
Latest posts by Michelle Dick
(see all)