Get to Know Telemedicine Payment Criteria
June 1, 2015
Comments Off

on Get to Know Telemedicine Payment Criteria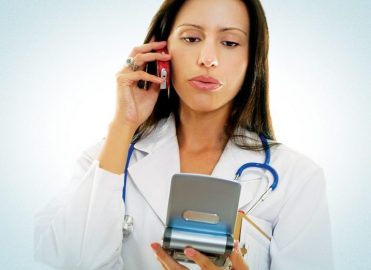 By Nancy G. Higgins, CPC, CPC-I, CIRCC, CPMA, CEMC
Telemedicine is a rapidly expanding component of healthcare in the United States. According to statistics provided by the American Telemedicine Association (ATA), over half of all hospitals in this country use some form of telemedicine. It's viewed as a cost-effective alternative to traditional face-to-face encounters.
The ATA broadly defines telemedicine as "the use of medical information exchanged from one site to another via electronic communications to improve a patient's clinical health status." They also indicate the term "telemedicine" is synonymous with the term "telehealth."
The Centers for Medicare & Medicaid Services (CMS) have set Medicare payment criteria for these services. Some commercial and managed care payers have also set payment guidelines for telemedicine services.
CMS has established the following criteria for Medicare patients.
Patient Must Be at a Qualifying Location
The patient must be present at a qualified originating site. A site is considered "qualified" if it meets two criteria. First, the originating site must be physically located in either:
A rural health professional shortage area (HPSA) located either outside of a metropolitan statistical area (MSA) or in a rural census tract, or
A county outside of an MSA.
Second, the patient must be at one of the following places of service:
The office of a physician or practitioner
Hospital
Critical access hospital (CAH)
Rural health clinic
Federally qualified health center
Hospital-based or CAH-based renal dialysis center, including satellites
Skilled nursing facility
Community mental health center
Practitioner Must be Qualified to Receive Payment
Practitioners at the distant site who may provide telehealth services and receive payment for them are:
Physicians
Nurse practitioners
Physician assistants
Nurse midwives
Clinical nurse specialists
Certified registered nurse anesthetists
Clinical psychologists and clinical social workers (excluding CPT® codes 90792, 90833, 90836, and 90838)
Registered dietitians or nutrition professionals
Use Modifiers GT and GY, as Appropriate
When billing for telehealth services provided from an eligible originating site, append modifier GT Via interactive audio and video telecommunications system to the CPT® or HCPCS Level II code that describes the provided telehealth service.
If a telehealth service is provided for a Medicare patient located at an ineligible originating site, consider appending both modifier GT and modifier GY Item or service statutorily excluded, does not meet the definition of any Medicare benefit or for non-Medicare insurers, is not a contract benefit. Appending both modifiers will allow tracking of telehealth services provided while indicating the payer's reimbursement criteria have not been met.
Check for Medicare Accepted Telehealth Codes
Medicare provides a list of CPT® and HCPCS Level II codes eligible for reimbursement when provided via telehealth on its website (www.cms.gov/Medicare/Medicare-General-Information/Telehealth/Telehealth-Codes.html).
Individuals can submit a request to CMS for an addition to the approved list, but their submission must meet the CMS criteria to be considered (see www.cms.gov/Medicare/Medicare-General-Information/Telehealth/Criteria.html). Not all payers cover telehealth services.
Fulfill Documentation Requirements
Providers should be aware that documentation requirements for a telehealth service are the same as that required for any face-to-face patient encounter, with the addition of the following:
A statement that the service was provided using telemedicine;
The location of the patient;
The location of the provider; and
The names of all persons participating in the telemedicine service and their role in the encounter.
Example: Mrs. Smith, a Medicare patient, was seen by her family practice doctor, Dr. Jones, with complaints of palpitations, shortness of breath, and fatigue. During his examination of Mrs. Smith, Dr. Jones discovered a new heart murmur not identified previously. Because the practice was located in a remote area, far from any cardiology practices, Dr. Jones contacted Dr. Black, a cardiologist, and asked him to evaluate Mrs. Smith via an interactive telecommunications system, and to provide recommendations regarding Mrs. Smith's care.
Mrs. Smith was taken to a special room at Dr. Jones's practice that was fully equipped for providing services via telemedicine. Dr. Jones's nurse used the equipment to contact Dr. Black, and he conducted an evaluation of Mrs. Smith. Dr. Black gathered and documented a detailed patient history. Using a specialized stethoscope, he examined Mrs. Smith's heart and lungs. Dr. Black performed and documented a detailed exam. Dr. Black ordered an echocardiogram and scheduled an in-person follow-up encounter with Mrs. Smith. His documentation supported moderate complexity decision-making.
Dr. Jones's practice is located in a qualified rural HSPA outside of an MSA. Because this was his first encounter with this patient, Dr. Black billed the service provided for Mrs. Smith as 99203-GT Office or other outpatient visit for the evaluation and management of a new patient, which requires these 3 key components: A detailed history; A detailed examination; Medical decision making of low complexity-via interactive audio and video telecommunications system.
The American Medical Association (AMA) believes appropriate use of telemedicine could improve access to services and quality of care. In June 2014, the AMA voted to approve a list of guiding principles to ensure appropriate coverage of and payment for telemedicine services. As telemedicine becomes increasingly popular, and CPT® codes are added to the list of approved services, you will need to continually update your understanding of the billing and documentation requirements associated with this innovative type of service.
---

Nancy G. Higgins, CPC, CPC-I, CIRCC, CPMA, CEMC, is a manager in the Carolinas HealthCare System Medical Group Coding and Charge Capture department. She was the 2009 AAPC Coder of the Year and is a past-president of the Charlotte, North Carolina, local chapter.
Latest posts by Guest Contributor
(see all)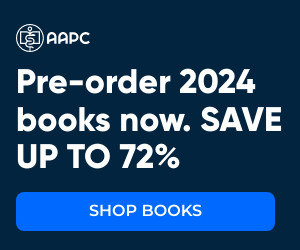 No Responses to "Get to Know Telemedicine Payment Criteria"