OIG: Hospitals Incorrectly Billing for IMRT
In Billing
June 5, 2015
Comments Off

on OIG: Hospitals Incorrectly Billing for IMRT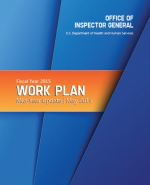 The Office of Inspector General (OIG) indicates in its mid-year update to the 2015 Work Plan that it will review Medicare outpatient payments for intensity-modulated radiation therapy (IMRT), beginning in 2016.
Prior OIG reviews have identified hospitals that have incorrectly billed for IMRT services. How certain are you that claims payments your facility received were in accordance with federal rules and regulations?
For a claim to be processed correctly and promptly, it must be completed accurately. The Centers for Medicare & Medicaid Services (CMS) provides instructions for completing institutional claims in the Medicare Claims Processing Manual, Pub. 100-04, chapter 1, section 80.3.2.2.
The OIG will also be looking for claims with certain services billed that are performed as part of developing an IMRT plan. Payment for the services identified by CPT® codes 77014, 77280-77295, 77305-77321, 77331, 77336, and 77370 is included in the APC payment for IMRT planning when these services are performed as part of developing an IMRT plan that is reported using CPT® code 77301 Intensity modulated radiotherapy plan, including dose-volume histograms for target and critical structure partial tolerance specifications. Under those circumstances, these codes should not be billed in addition to 77301 for IMRT planning, per CMS guidance.
Latest posts by Renee Dustman
(see all)