OIG to Scrutinize IRF Documentation in 2016
In AAPC News
June 5, 2015
Comments Off

on OIG to Scrutinize IRF Documentation in 2016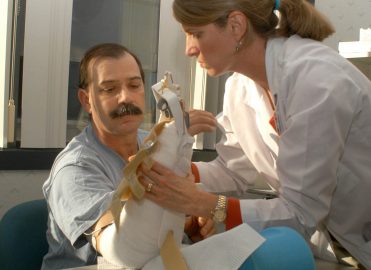 How sure are you that your inpatient rehabilitation facility is in compliance with the Inpatient Rehabilitation Facility Prospective Payment System (IRF PPS)? The Office of Inspector General (OIG) isn't so sure; and beginning in 2016, they will determine whether IRF claims are being paid in accordance with federal laws and regulations.
IRF coverage requirements in Pub. 100-02, chapter 1, section 110, stipulate the importance of documenting medical necessity.
Step 1: Pre-admission Screening
Preadmission screening documentation must indicate the patient's:
Prior level of function;
Expected level of improvement;
Expected length of time necessary to achieve that level of improvement;
Risk evaluation for clinical complications;
Conditions that caused the need for rehabilitation; and
Needed treatments, expected frequency and duration of treatment in the IRF, anticipated discharge destination, anticipated post-discharge treatments, and other relevant information regarding care.
Step 2: Post-admission Evaluation
A post-admission physician evaluation of the patient must be performed by a rehabilitation physician within 24 hours of the admission to the IRF.
Step 3: Plan of Care
The overall plan of care must be completed within the first four days of the IRF admission; it must support the determination that the IRF admission is reasonable and necessary; and, it must be retained in the patient's medical record at the IRF.
Step 4: Admission Orders
At the time that each Medicare Part A fee-for-service patient is admitted to an IRF, a physician must generate admission orders for the patient's care. These admission orders must be retained in the patient's medical record at the IRF.
Finish Line
This combined documentation (outlined in the above steps) must demonstrate a reasonable expectation that the following criteria were met at the time of admission to the IRF:
The patient must require the active and ongoing therapeutic intervention of multiple therapy disciplines, one of which must be physical or occupational therapy.
The patient must generally require an intensive rehabilitation therapy program.
The patient must reasonably be expected to actively participate in, and benefit significantly from, the intensive rehabilitation therapy program.
The patient must require physician supervision by a rehabilitation physician, defined as a licensed physician with specialized training and experience in inpatient rehabilitation.
The patient must require an intensive and coordinated interdisciplinary approach to providing rehabilitation.
On a final note: Medicare requires that the IRF patient assessment instrument (IRF-PAI) forms be included in the patient's medical record at the IRF (either in electronic or paper format). The information in the IRF-PAIs must correspond with all of the information provided in the patient's IRF medical record.
Latest posts by Renee Dustman
(see all)